6 January: World Day for War Orphans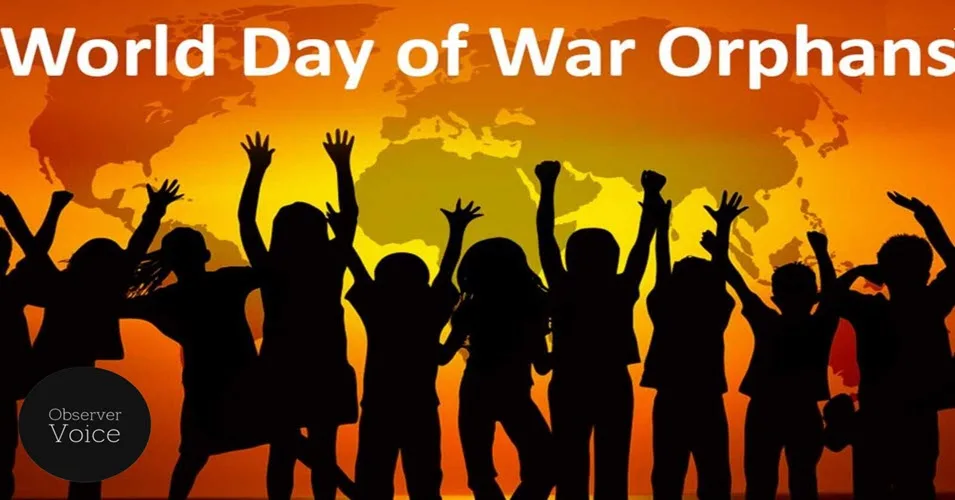 The World Day of War Orphans is observed on 6 January in order to raise awareness of the plight of war orphans and to address their traumatic living conditions. After losing their caregivers, these children suffer hardships that go beyond physical neglect. It is important to note that the aftermath of war affect society in a wide range of ways.
World Day for War Orphans: History
In 400 AD, the Romans established the first orphanage in the world for widows and orphans of war. Children whose parents died in military service were cared for until they turned eighteen. Foster care was not popular until the 1800s, when Charles Loring Brace, an American social reformer, introduced it as an alternative to orphanages. Over the course of 37 years, he served as executive secretary of the Children's Aid Society of New York City.
Since 1990, the number of war orphans worldwide has steadily increased. UNICEF reports that the number of war orphans has declined consistently since 2001, but at a rate of only 0.7 percent per year. People are encouraged to support youth in crisis-affected areas on this day.
Read More: Important Days in January 2023
World Day for War Orphans: Significance
World Day of War Orphans was founded by SOS Enfants en Detresses in France. On this day, communities are able to address the plight of war orphans. As global tensions rise, the issue has evolved into a global humanitarian and social catastrophe. Orphans are more prevalent in areas affected by war and major diseases, according to UNICEF. The Second World War left millions of orphans in Europe, including more than 300,000 in Poland and 200,000 in Yugoslavia.