National Civil Services Day 2022 and its Significance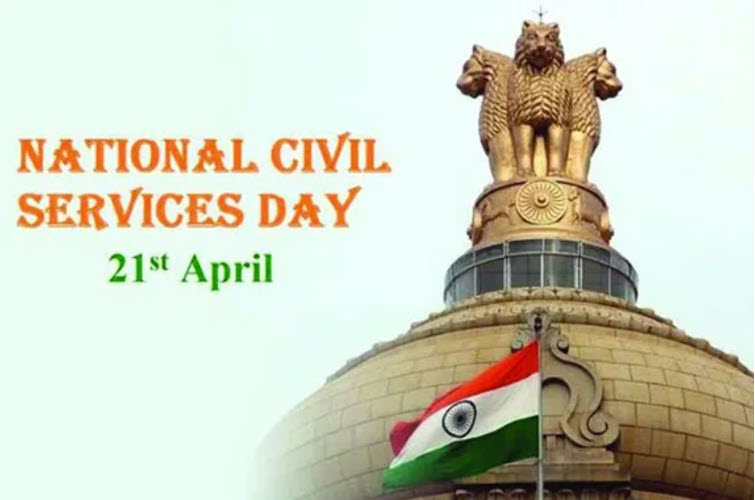 National Civil Services Day is observed every year on 21 April. Its aims to honour and appreciate the work of public administration officers in various departments of both the federal government and state governments.
The civil service in India includes Indian Administrative Service (IAS), Indian Police Service (IPS), Indian Foreign Service (IFS) and the central Group A and Group B services in the country.
Events National Civil Services Day 2022
Prime Minister Shri Narendra Modi will confer the Prime Minister's Awards for Excellence in Public Administration on 21 April 2022 at 11 a.m. at Vigyan Bhawan, New Delhi. During the event, he'll also talk to Civil Servants.
In an attempt to recognize districts, implementing units, and State and Central government organizations that do extraordinary and innovative things for the people, the Prime Minister's Awards for Excellence in Public Administration have been introduced. Additionally, they're given for effective implementation of identified priority programs and innovation.
Exemplary work done in the following five identified priority programmes will be given awards which is to be presented on Civil Services Day 2022: (i) Promoting "Jan Bhagidari" or People's Participation in Poshan Abhiyan, (ii) Promoting excellence in sports and wellness through Khelo India scheme, (iii) Digital payments and Good Governance in PM SVANidhi Yojana, (iv) Holistic Development through One District One Product scheme, (v) Seamless, End-to-end Delivery of Services without Human Intervention.
History of National Civil Services Day
In 1947, Sardar Vallabhbhai Patel, India's first home minister, addressed the newly appointed Administrative Services Officers on April 21, which is why April 21 is observed as National Civil Service Day. Metcalfe House in Delhi hosted the historic occasion. Sardar Patel called the civil servants the "steel frame of India," the backbone of the country.
In his speech, Sardar Patel laid out the golden rules and principles of good governance for civil servants. In his speech to the administrative officers, Sardar Vallabhbhai Patel said.
Along with discipline, you must cultivate an esprit de corps without which a Service as such has little meaning. You should regard it as a proud privilege to belong to the Service, covenants of which you will sign, and to uphold throughout your service, its dignity, integrity and incorruptibility.