3 July: Adoor Gopalakrishnan an Indian film director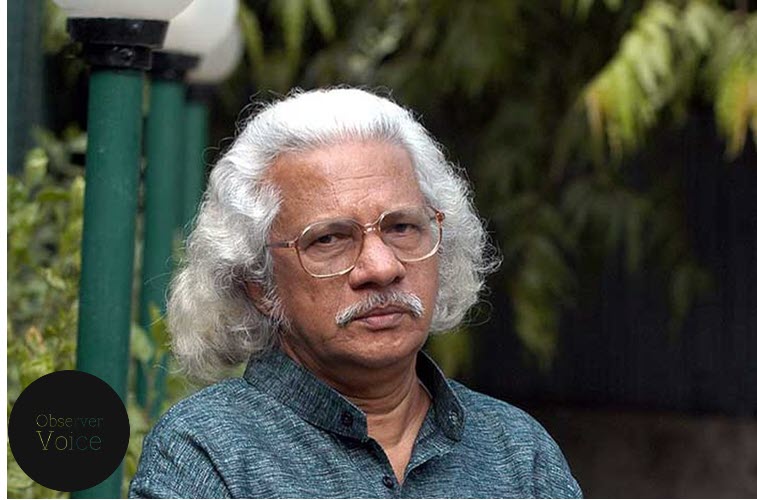 Adoor Gopalakrishnan, (3 July 1941) an Indian film director, scriptwriter, and producer. He is among the most recognized Indian film directors in world cinema, along with Satyajit Ray and Mrinal Sen.
Early Life
Adoor Gopalakrishnan was born on 3 July 1914, in Kerala, India. From a young age, he was interested in performing arts and started acting in plays. He had also written and directed some of those plays.
Later he studied at Gandhigram Rural Institute near Dindigul, where he got a degree in economics, public administration, and political science in 1961.
He worked as a government official near Dindigul in Tamil Nadu. In 1962, he quit his job and started making movies. He studied screenwriting and directing at the Pune Film Institute.
Career
He got a scholarship from the Indian Government, and he eventually got his degree. After finishing his degree, he started the Chithralekha Film Society and Chalachithra Sahakarana Sangham, the first film society in Kerala. He produced, distributed, and showed films in a cooperative network.
In 1965, he released his first short film, "A Great Day". Besides that, he also produced several documentaries, including 'Danger at Your Door-step', in 1968, 'Towards National STD', in 1969, and 'A Mission of Love', in 1969.
Swayamvaram was his first feature film. It won several awards, including four awards at the 20th National Film Awards.
He released his second feature, Kodiyettam, in 1977, which also got two national awards.
In 1981, he released his next movie, "Elippathayam". The film is considered one of the best in Indian cinema. This movie won the British Film Institute Award, Kerala State Film Award, London Film Festival Award, and two National Film Awards.
Throughout the years, he made several documentaries and features films, and they got recognition and awards. Some of his other works include `Anantaram' (1987), 'Mathilukal' (1990), 'Kathapurushan' (1995), 'Koodiyattam' (2001), 'Dance of the Enchantress' (2007), 'Naalu Pennungal' (2007), and 'Oru Pennum Randaanum' (2008).
His latest movie came out in 2016. The movie was called 'Pinneyum', and it was inspired by a true story. He's been a filmmaker for years, but he's also held some respectable jobs. He was a member of the national film award committee in 1974. In addition, he served on several film festival juries. Also, he was the director of the Pune Film and Television Institute.
Awards
He got many awards including Padma Vibhushan (2006), Padma Shri (1984), and Dadasaheb Phalke Award (2004) for his valuable contributions to Indian cinema.