World Hearing Day 2021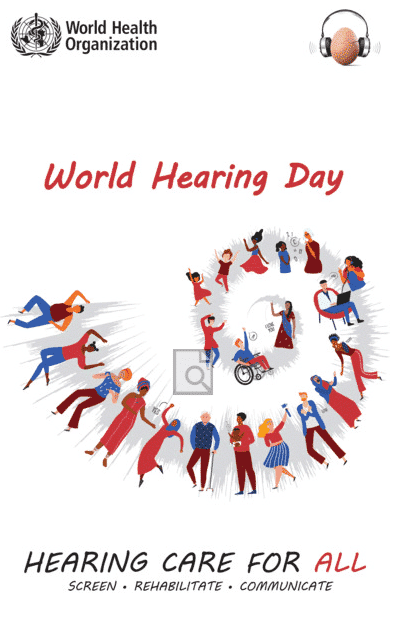 3 March is observed as World Hearing Day. It is held every year to raise awareness on how to prevent deafness and hearing loss and promote ear and hearing care across the world. Each year WHO decides appropriate theme and evidence-based materials such as flyers, banners, and infographics. These are shared with numerous agencies to promote and enhance awareness about an important subject. WHO also organizes an annual World Hearing Day event at its headquarters in Geneva.
In recent years, an increasing number of the Member States and other partner agencies have joined World Hearing Day by hosting a range of activities and events in their countries. WHO invites all stakeholders to join this global initiative.
The theme of the campaign for 2021 is "Hearing Care for All". The launch of the World Report on Hearing is scheduled for March 3, 2021. It is a global call for action to address hearing loss and ear diseases across the life course.
---
Read More: Zero discrimination Day 2021
---
About World Hearing Day 
World Hearing Day, an annual event held on March 3 to raise awareness on hearing loss prevention and hearing care, was started by the World Health Organization (WHO) in 2007 and was originally known as International Ear Care Day. Each year, the WHO selects a theme and develops educational materials and makes these freely available in several languages. It also coordinates and reports on events around the globe. The theme for the 2020 campaign was "Hearing for Life". The same for 2019 and 2018 was "Check your hearing" and "Hear the future" respectively.
World Hearing Day, check your hearing, Hear the future, International Ear Care Day, About World Hearing Day, Hearing Care for All, World Hearing Day 2021, WHO