Mohammed Rafi, an Indian singer.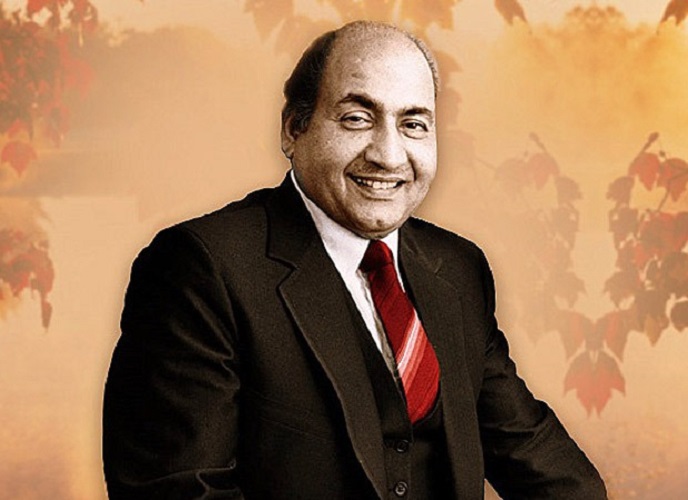 Mohammed Rafi (24 December 1924-31 July 1980) was an Indian singer. One of the most influential and greatest singers in India. He has recorded over 250,000 songs.
In 1941, he debuted in Lahore with "Soniye Nee, Heeriye Nee" with Zeenat Begum. In 1967, he was awarded the Padma Shri by the Government of India. Also got 6 Filmfare awards, and one National Film Award.
EARLY LIFE
Mohammed Rafi was born on 24 December 1924, in Punjab. His dad moved to Lahore with his family in 1934.
Ustad Abdul Wahid Khan, Pandit Jiwan Lal Mattoo, and Firoze Nizami taught him classical music. He made his first public appearance at 13 when he sang in Lahore with K. L. Saigal. Shyam Sunder an acclaimed composer was in the audience, who was impressed with Rafi's talent and invited him to Bombay.
The Punjabi film Gul Baloch, directed by Shyam Sunder, featured his first song as a playback singer, "Soniye Nee, Heeriye Nee" with Zeenat Begum. He was then invited to sing at All India Radio Lahore.
MUSICAL CAREER
Rafi moved to Mumbai in 1994. He met film producers including Abdur Rashid Kardar, Mehboob Khan, and actor-director Nazeer when Tanvir Naqvi introduced him to them. Shyam Sunder offered Rafi the chance to sing a duet with G. M. Durrani, for films such as Gaon ki gori. That was his first Hindi recording. The 1947 release of Samaj ko badal dalo and Jugnu.
Rafi made his first solo in 1946 with the song "Tera khilona toota balak" in Anmol Ghadi, later with "Is duniya mein ae dilwalo" in Dillagi in 1949, which proved to be a turning point in his career.
The main thing Rafi did well was match his voice to the character played by the actor. He sang "Tere husn ki kya taarif karun" for Dilip Kumar in Leader, "Yeh duniya agar mil bhi jaaye to kya hai" in Pyaasa, "Yahoo" in Junglee, and even "Tel malish" in Pyaasa for Shammi Kapoor. His duets with other major playback singers also acquired
Songs like "Madhuban mein radhika nache re" in Kohinoor and "O duniya ke rakhwale" in Baiju Bawra earned him the title of India's first pop star, as did ghazals like "Suhani raat dhal chuki" in Dulari and "Chaudhavin ka chand" in Chaudhavin. He last recorded "Tu kahin aas paas hai dost" in 1981 for the movie Aas paas.
AWARDS
Padma Shri, India's fourth highest civilian award, was awarded to him in 1967. In addition, he won six Filmfare awards and one National Film awards.
DEATH
He died on 31 July 1980 Maharashtra, India.
Read More; 23 December in Indian and World History.