Billionaire Bill Gates with his five recommended books for holiday season 2021 | Image Source: Gates Notes
Bill Gates, a philanthropist, and co-founder of Microsoft, and co-chair of the Bill & Melinda Gates Foundation recommends a wide range of books for the reading-enthusiasts. He consistently helps to uncover enjoyable books for the public by writing reviews of books and recommending a list of books throughout the year. He recommends what he explored himself and share them for public benefits. His is recommendation are always unique and offer wealth of insights.
This time, his recommendation ranges from difficult subjects, like the science fiction, robot story to sad novels. Here are the 5 books from Bill Gates for the holiday season 2021:
A Thousand Brains: A New Theory of Intelligence, by Jeff Hawkins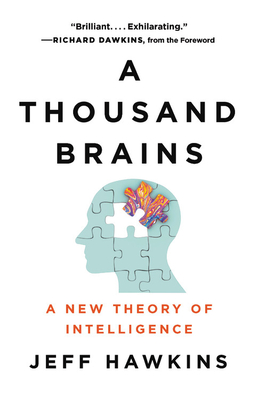 Jeffrey Hawkins is a founder of Palm Computing. In this book, the author uncovers the theory of intelligence to understand the brain and future of AI. For all of neuroscience's advances, we have made little progress on its biggest question: How do simple cells in the brain create intelligence? Jeff Hawkins and his team discovered that the brain uses map like structures to build a model of the world-not just one model, but hundreds of thousands of models of everything we know. This discovery allows Hawkins to answer important questions about how we perceive the world, why we have a sense of self, and the origin of high-level thought. If you're interested in learning more about what it might take to create a true AI, this book offers a fascinating theory.
Bill Gates recommends 5 good books for a lousy year
The Code Breaker: Jennifer Doudna, Gene Editing, and the Future of the Human Race, by Walter Isaacson
Walter Isaacson, a professor of history at Tulane, has been CEO of the Aspen Institute, chair of CNN, and editor of Time. He is also author of numerous other books: 'Leonardo da Vinci; The Innovators; Steve Jobs; Einstein, His Life and Universe; Benjamin Franklin: An American Life; and Kissinger: A Biography, and the co-author of The Wise Men: Six Friends and the World They Made.
In the book "The Code Breaker: Jennifer Doudna, Gene Editing, and the Future of the Human Race", author talked about CRISPR gene editing system which is the be most consequential scientific breakthrough of the last decade. For the CRISPR gene editing system, biochemist Jennifer Doudna and her collaborator Emmanuelle Charpentier received Nobel prize in Chemistry for 2020.
With the advent of discovery of gene editing, many ethical questions come in. The author explores should we use our new evolution-hacking powers to make us less susceptible to viruses? What a wonderful boon that would be! And what about preventing depression? Hmmm…Should we allow parents, if they can afford it, to enhance the height or muscles or IQ of their kids?
Klara and the Sun, by Kazuo Ishiguro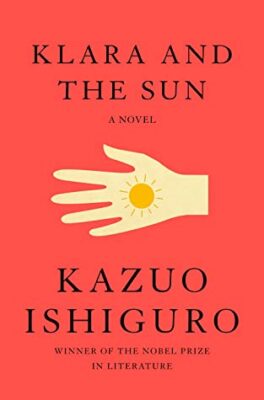 Sir Kazuo Ishiguro is a British novelist of Japanese origin and Nobel Laureate in Literature (2017). His family moved to England in 1960. Ishiguro obtained his bachelor's degree from the University of Kent in 1978 and his master's from the University of East Anglia's creative writing course in 1980.
The book Klara and the Sun is about robot story. From her place in the store, Klara, an Artificial Friend with outstanding observational qualities, carefully watches the behaviour of those who come in to browse, and of those who pass on the street outside. She stays hopeful that a customer will soon choose her, but when the possibility emerges that her circumstances may change forever, Klara is warned not to invest too much in the promises of humans.
In Klara and the Sun, Kazuo Ishiguro looks at our rapidly changing modern world through the eyes of an unforgettable narrator to explore a fundamental question: what does it mean to love?
Hamnet, by Maggie O'Farrell
The author Maggie O'Farrell (born 1972) is a British author of contemporary fiction, who is featured in Waterstones' 25 Authors for the Future. HAMNET is a luminous portrait of a marriage, at its heart the loss of a beloved child.
Warwickshire in the 1580s. Agnes is a woman as feared as she is sought after for her unusual gifts. She settles with her husband in Henley Street, Stratford, and has three children: a daughter, Susanna, and then twins, Hamnet and Judith. The boy, Hamnet, dies in 1596, aged eleven. Four years or so later, the husband writes a play called Hamlet.
Award-winning author Maggie O'Farrell's new novel breathes full-blooded life into the story of a loss usually consigned to literary footnotes, and provides an unforgettable vindication of Agnes, a woman intriguingly absents from history.
Project Hail Mary, by Andy Weir.
Project Hail Mary is a 2021 science fiction novel by Andy Weir. It is his third novel, after 2011's The Martian, and 2017's Artemis. Andy Weir built a career as a software engineer until the success of his first published novel, THE MARTIAN, allowed him to live out his dream of writing fulltime.
The protagonist, Ryland Grace, is the last survivor on a desperate last-chance mission, and if he fails, we and the earth are doomed. It is just that he does not know it right now. He cannot even remember his own name, let alone what his assignment is or how to do it.
All he knows is that he has been sleeping for a long time. He just woke up millions of miles from home, alone with just two corpses.
When he realizes his crewmates are dead and his memories are fuzzy, he realizes he faces an impossible task. Alone on this tiny ship, it is up to him to conquer an extinction-level threat to our species.
And thanks to an unexpected ally, he just might have a chance. The book offers speculation while taking us to places it never dreamed of visiting.
Related topics:
Five Best books on personal development
Five Recommended books on Time Management
Five Books Bill Gates recommends you to read