PM appreciates the efforts of tiger conservationists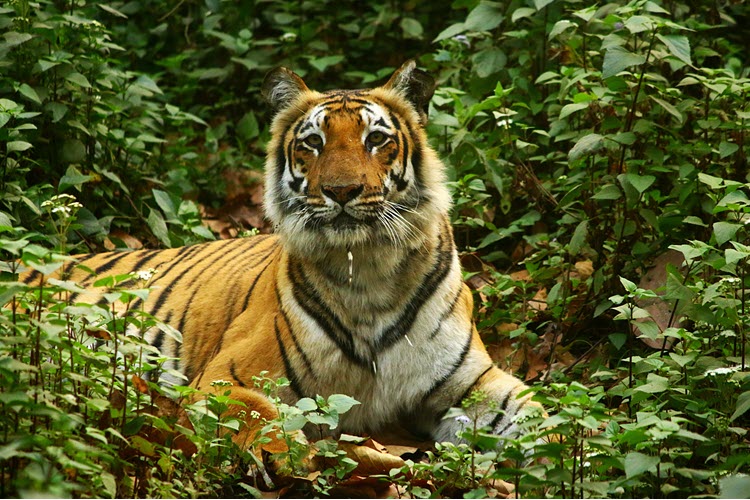 Image Courtesy: Twitter/Narendra Modi
The Prime Minister, Shri Narendra Modi has lauded the efforts of tiger conservationists on the occasion of International Tiger Day
The Prime Minister tweeted;
"On International Tiger Day, I laud all those who are actively working to protect the tiger. It would make you proud that India has 52 tiger reserves covering over 75,000 sq. km. Innovative measures are being undertaken to involve local communities in tiger protection."
On International Tiger Day, I laud all those who are actively working to protect the tiger. It would make you proud that India has 52 tiger reserves covering over 75,000 sq. km. Innovative measures are being undertaken to involve local communities in tiger protection. pic.twitter.com/JlF8dQ3cxn

— Narendra Modi (@narendramodi) July 29, 2022
About International Tiger Day
On 29 July, International Tiger Day raises awareness about this magnificent but endangered big cat. Founded in 2010, the day celebrates the global goal of doubling the number of wild tigers by 2022, set by the 13 tiger range countries.
As we reach the halfway point of this ambitious goal, this year has been one of the most united and exciting Global Tiger Days yet. The #ThumbsUpForTigers campaign brought together WWF offices, organizations, celebrities, government officials, families, friends, and individuals around the globe to show tiger range countries that they are not alone in their conservation efforts.
According to the Worldwide Fund for Nature (WWF), there are 3,900 wild cats in the world. There was a time when tigers roamed across most of the African continent, making the day even more important. Poaching, illegal wildlife trade, and habitat loss, however, have reduced their population and range to just about 7%. There are 51 tiger reserves in India, spread across 18 states. During the 2018 tiger census, India's national animal showed an increase in population.
International Tiger Day is held on July 29 to raise awareness about the conservation of the wild cat, whose population has decreased by nearly 95% over the last 150 years.
Read Also: Collective efforts needed to limit global warming levels to save islands: Vice President