J. R. D. Tata (29 July 1904- 29 November 1993) was an Indian Industrialist and chairperson of Tata Group, India's largest industrial empire. He was the founder of India's first Airline. In 1992, he received Bharat Ratna, India's Highest Civilian Award.
As an adolescent, JRD loved France and flying more than anything else. By the time he stepped into the autumn of his existence, he had devoted some 50 years to heading and defining a unique business conglomerate, and just as long to championing the interests of India and her myriad people.
J. R. D. Tata Quotes
Here are quotes of J. R. D. Tata:
Uncommon thinkers reuse what common thinkers refuse.

~ J. R. D. Tata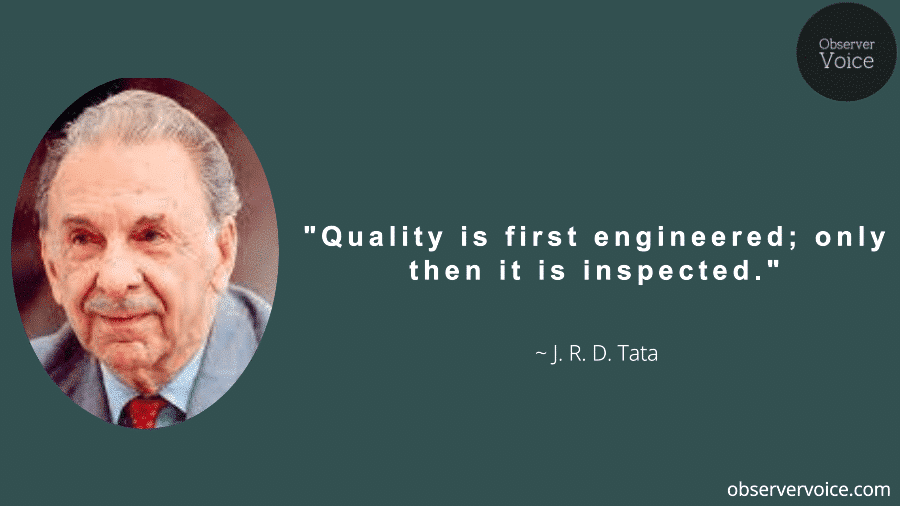 Quality is first engineered; only then it is inspected.

~ J. R. D. Tata
Most of our troubles are due to poor implementation….wrong priorities and unattainable targets.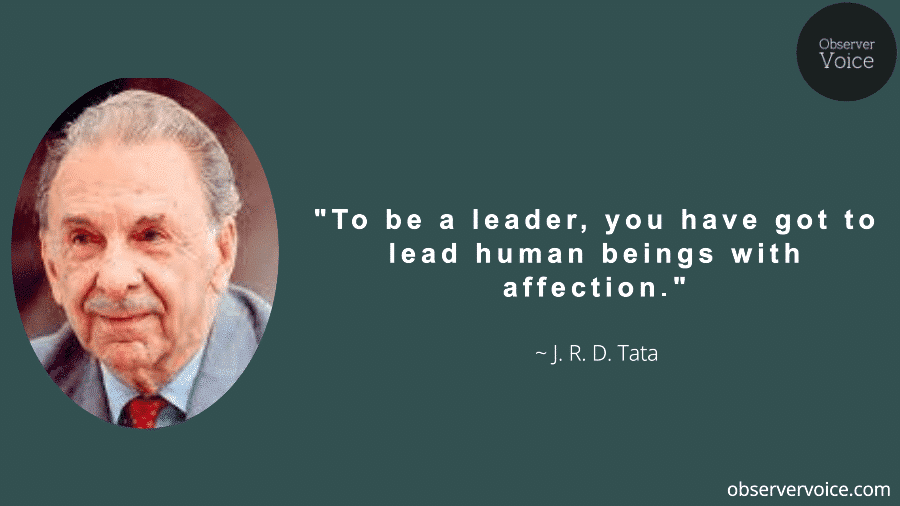 To be a leader, you have got to lead human beings with affection.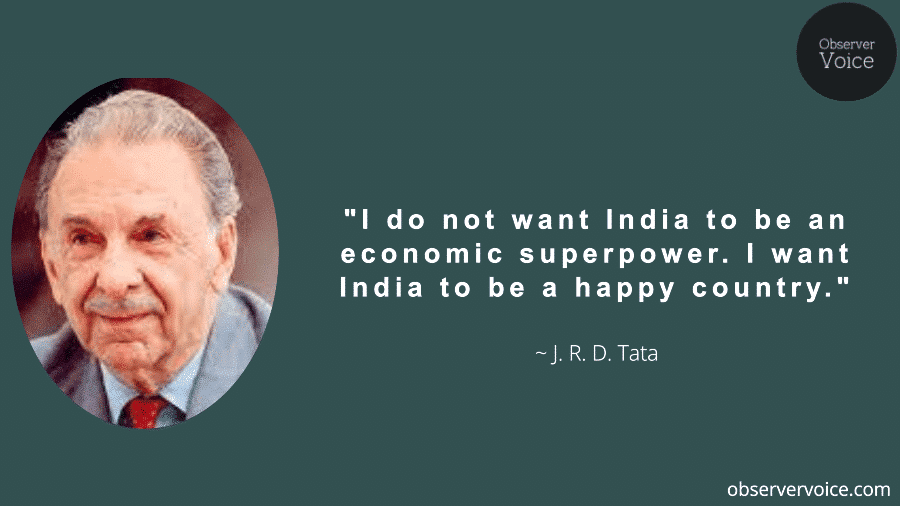 I do not want India to be an economic superpower. I want India to be a happy country.
Nothing worthwhile is ever achieved without deep thought and hard work.
Good human relations not only bring great personal rewards but are essential to the success of any enterprise.
Tags:
J. R. D. Tata Quotes