The 7th Annual Defence Dialogue between India and Sri Lanka was held in New Delhi on February 23, 2023. It was co-chaired by Defence Secretary Shri Giridhar Aramane and his Sri Lankan counterpart General Kamal Gunaratne. During the meeting, the ongoing defence cooperation activities between the two countries were reviewed, with both sides agreeing to increase the complexity of bilateral exercises. In the context of training, both sides reaffirmed their commitment to avail maximum benefits from each other's experience and capacities.
Shri Giridhar Aramane thanked General Kamal Gunaratne and his delegation for a fruitful dialogue and stated that India looks forward to continued engagement based on the common understanding reached in the dialogue.
The Indian delegation also included officials from the Ministry of Defence, Headquarters Integrated Defence Staff, Service Headquarters and Ministry of External Affairs. The Sri Lankan delegation included Commander of Sri Lankan Air Force Air Marshal SK Pathirana amongst other senior dignitaries.
This Annual Defence Dialogue is the highest institutionalised interactive mechanism between both countries. Its significance in chartering the future course of the relations between the Armed Forces of India and Sri Lanka was highlighted by the importance given to the talks by both sides. The Armed Forces of both countries continue to seek bilateral cooperation in multiple fields and increased engagements are a positive sign for the future of bilateral relations.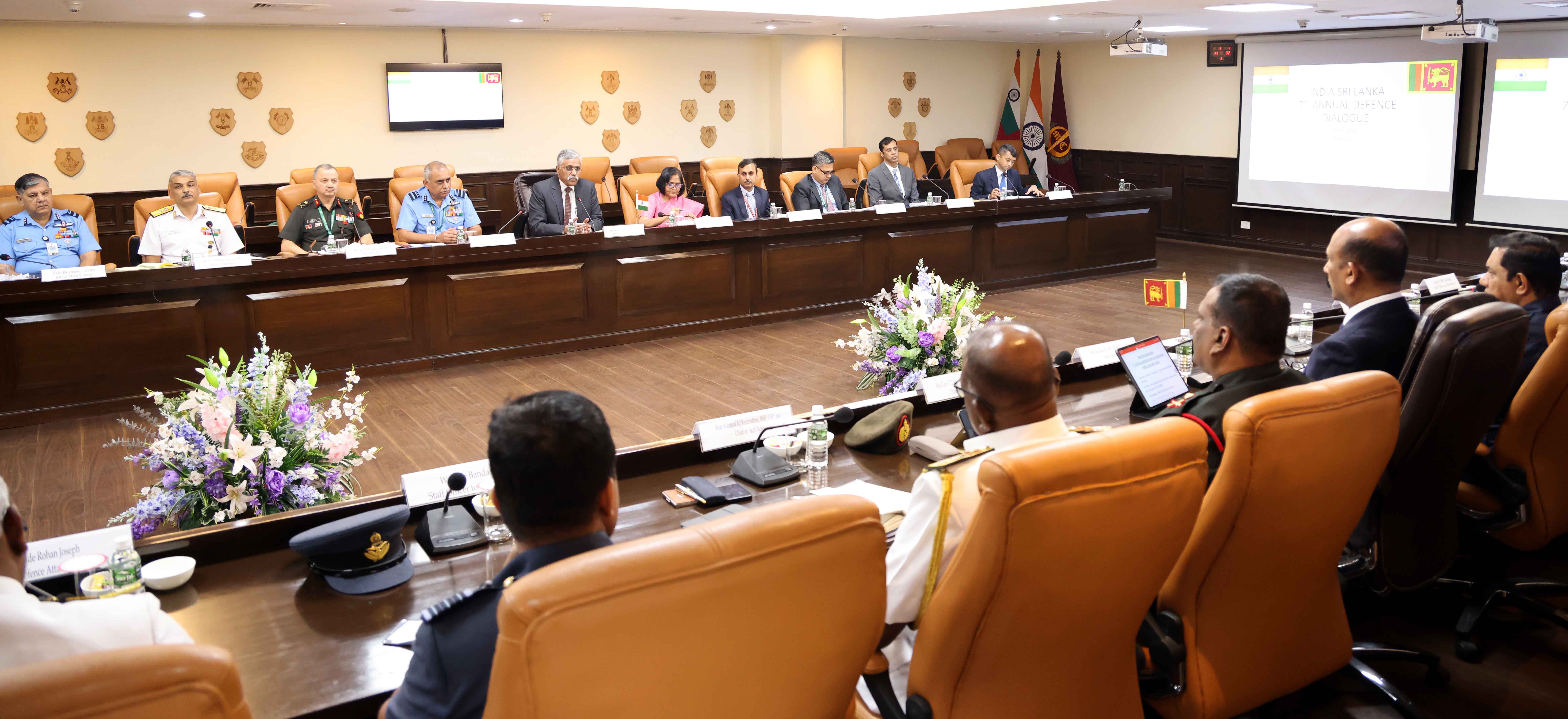 **PIB India**
Tags:
Defence Secretary
,
PIB INDIA
,
Sri Lankan counterpart