9 January: Tribute to Emily Greene Balch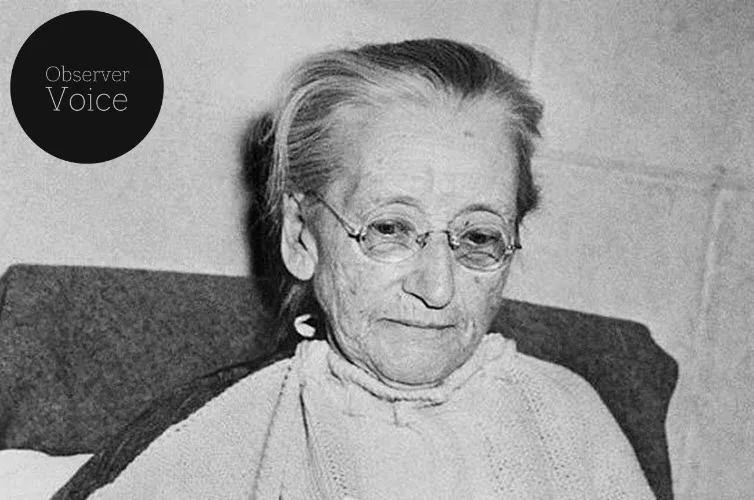 Emily Greene Balch (8 January 1867 – 9 January 1961) was an American economist, sociologist, writer, professor, and pacifist who dedicated her life to humanitarian causes.
She received the Nobel Prize for Peace in 1946 jointly with John Raleigh Mott.
Life and Career
Emily Greene Balch was born on 8 January 1867, in Boston, Massachusetts, U.S. She attended Miss Catherine Ireland's School in Boston before applying to Bryn Mawr College to study economics. She graduated with an A.B. degree in 1889.
She studied economics under Émile Levasseur in Paris in 1890-1891 after winning a Bryn Mawr European Fellowship. In 1895–1896, she spent a full year working in Berlin, studying economics and taking short courses at Harvard and the University of Chicago.
She started teaching economics at Wellesley College in 1896, and she became a professor of political economy and political science in 1913.
Her interest in social issues led her to serve as a member of two municipal boards (one on children, one on urban planning) and two state commissions (one on industrial education, and one on immigration). She was also involved in movements for women's suffrage, racial justice, and immigrants' rights. In 1910, she published 'Our Slavic Fellow Citizens'.
After World War I broke out in 1914, she became active in pacifism and political activism. In 1915, she helped found the Women's International Committee for Permanent Peace, later called the Women's International League for Peace and Freedom, at the International Congress of Women at The Hague.
In collaboration with Jane Addams and Alice Hamilton, she wrote Women at The Hague: The International Congress of Women and Its Results (1915).
Wellesley College terminated her contract in 1919 because of her activism and radical behavior. The same year, he was elected secretary-treasurer of the newly formed Women's International League for Peace and Freedom (WILPF) at the second convention of the International Congress of Women.
She converted from Unitarianism to Quakerism in 1921 after a lot of religious and spiritual influence. She joined the London Society of Friends the same year. While she was secretary-treasurer of WILPF, she resigned due to health issues. But she'll keep volunteering for the league.
In 1926, she was part of a WILPF committee investigating conditions in Haiti. After that, she went to Haiti and edited the committee's report 'Occupied Haiti'.
In the 1930s, she worked tirelessly to help people who were persecuted by the Nazis. She published 'Refugees as Assets' in 1939 to get the U.S. to take in refugees from the Nazis. Following Pearl Harbor in 1941, she fought for Japanese Americans in U.S. detention camps. Despite her age and health problems, she continued to work on humanitarian causes.
She died on 9 January 1961, in Cambridge, Massachusetts, U.S.
Award
She won the Nobel Peace Prize in 1946 for her work with the Women's International League for Peace and Freedom. She donated her prize money to WILPF. She talked about nationalism and international peace in her acceptance speech.