14 July: Shiv Nadar an Indian billionaire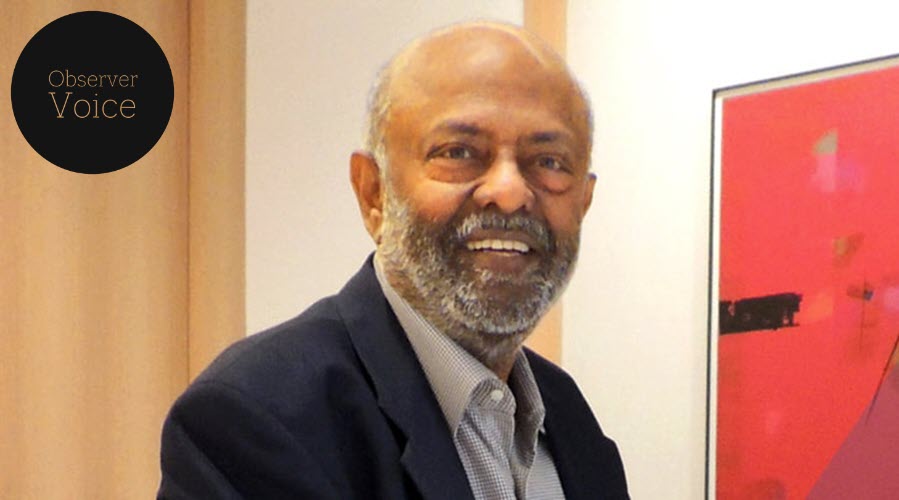 Shiv Nadar (born 14 July 1945) is an Indian billionaire industrialist and philanthropist. He is the founder of Hindustan Computers Limited (HCL).
Early Life
Shiv Nadar was born on 14 July 1945, in Tamil Nadu, India.
After completing his schooling at Town Higher Secondary School, Kumbakonam. He went to PSG College of Technology in Coimbatore for his bachelor's degree in electrical and electronics engineering.
Career
He started his career at the Cooper Engineering unit of Walchand Group in Pune in 1967, but soon moved north to Delhi Cloth Mills to join their calculator division.
Along with six friends, he founded Microcomp Limited in 1976 with Ajai Chowdhry, Arjun Malhotra, Subhash Arora, Mahendra Pratap, D.S. Puri, and Yogesh Vaidya. Under the brand name 'Televista', the company sold tele-digital calculators.
The company was renamed Hindustan Computers Limited (HCL) in August 1976, with land provided by the government of Uttar Pradesh, and a starting capital of Rs. 187,000.
Multi-national companies like IBM and Coca-Cola left the country when George Fernandez became the country's industry minister in 1977. Meanwhile, it gave HCL more space in India to sell microcomputers.
Shiv Nadar started Far East Computers in Singapore in 1980 to sell computer hardware. The company achieved sales worth Rs.10,00,000 in the first year alone.
In 1981, Nadar invested heavily in NIIT (National Institute of Information Technology) to address the growing demand for computer education. He was its biggest shareholder till 2003.
Besides making microprocessors in-house, HCL developed a client-server architecture and a relational database management system by 1983.
After the government allowed technology imports in 1984, HCL sourced computer parts around the globe and released Busybee, a personal computer with UNIX software.
HCL America was formed in 1989 to take advantage of the massive US computer hardware market. In 1991, HCL partnered with Hewlett Packard to form HCL HP Limited, which finally started seeing positive revenue figures in the country after the machines failed to get American environmental clearance.
By 1994, HCL began distributing cell phones and mobile switches in India in partnership with Nokia and Eriksson.
When Arjun Malhotra left HCL to start his own business in 1998, HCL lost one of its biggest shareholders. In 1999, Shiv Nadar listed HCL on the Indian Stock Exchange to counteract this.
Shiv Nadar built HCL into a global software company through partnerships and acquisitions between 2000 and 2006.
HCL Technologies hired Vineet Nayar as CEO in 2007, so Nadar could focus on philanthropy instead of corporate affairs. Still, he's the Chairman of HCL and its biggest shareholder.
Philanthropic Works
As part of his dream, he established the Shiv Nadar Foundation in 1994 to empower the next generation of Indians through merit-based, quality education.
He opened the VidyaGyan School in North India and the Shiv Nadar School in the region to help underprivileged kids. In 2011, Shiv Nadar University was established in Greater Noida, Delhi-NCR as the first Ivy League college in India.
Kiran Nadar Museum of Art and SHIKSHA initiative for adult education are other foundation projects
Awards
In 2008, he received the Padma Bhushan, the third highest civilian award of India, for his pioneering work and influence in trade and industry.
In 2013, he won BNP Paribas Grand Prize for Individual Philanthropy for his pan-Indian educational initiative, Shiv Nadar Foundation.
His name was on Forbes International's list of "Outstanding Philanthropists of 2015".
In 2016 and 2019, he topped Hurun India's Philanthropy list.
Read More: 14 July in Indian and World History
Read Also: 15 July: World Youth Skills Day 2022 and its Significance