World Vitiligo Day 2021 and its significance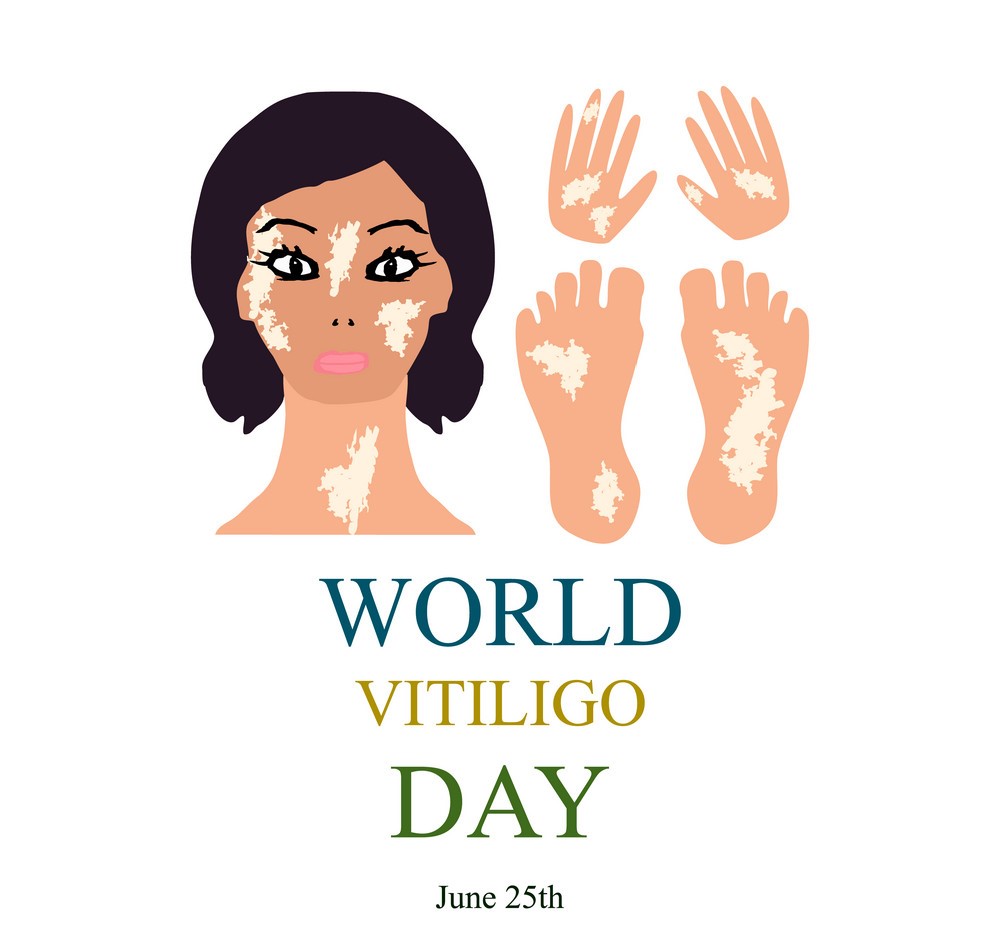 World Vitiligo Day, observed on 25 June is an initiative aimed to build global awareness about vitiligo. Its purpose has broadened from raising awareness of vitiligo to include recognition of the bullying, social neglect, psychological trauma and disability of millions of people affected by vitiligo.
Vitiligo is a skin disease where pale white patches start forming on the skin due to lack of melanin, a skin pigment. Almost 1-2 per cent of the population across the globe suffer from this condition, which is rare and often met with misconceptions. One of the most common misconceptions is that vitiligo is contagious — however, it is essential that the condition is not contagious and does not spread from getting in direct contact with the affected person.
Medical research has not found a particular cause for this autoimmune disorder. The possibilities of vitiligo occurring due to genetic conditions or stress-induced situations are likely to hold true. Vitiligo can affect any area of the skin, but it is mostly observed on the face, neck, arms and skin creases. The pale area of the skin is extremely prone to sunburn, which is why it is essential to take care of it.
Origin
The first World Vitiligo Day was held in 2011 and has since become an annual, global event. The campaign was born from the determination of non-profit organizations VR Foundation (USA) and VITSAF (Nigeria), and their supporters across the world, to bring this "forgotten" disease into the public eye, and to shine a light on challenges faced by those suffering from vitiligo.
This idea was nursed by Steve Haragadon, the founder of the Vitiligo Friends network, and then developed by Ogo Maduewesi, a Nigerian vitiligo patient who is the founder and Executive Director of the Vitiligo Support and Awareness Foundation (VITSAF). The first World Vitiligo Day, also known as Vitiligo Awareness Day or Vitiligo Purple Fun Day.
World Vitiligo Day 2021: Symptoms
The symptoms of vitiligo are categorised based on segmentation:
Segmental Vitiligo: Also known as localised vitiligo, it affects only one area of the body and is generally found in children. This disease is less common as compared to non-segmental vitiligo.
Non-segmental Vitiligo: It can appear on both sides of the body as symmetrical white patches. It can affect arms, elbows, back of hands, knee, the skin around body openings, etc.
The date, 25 June was chosen in a memorial to music artist Michael Jackson, who also suffered from this rare skin disease until his death, which occurred on 25 June 2009.