PM addresses first batch of Agniveers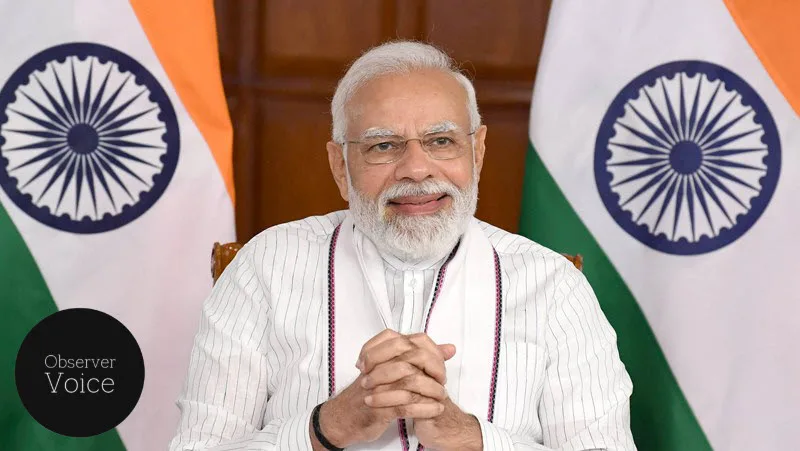 Through a video conference, Shri Narendra Modi addressed the first batch of Agniveers of the three Services who have begun basic training.
The Prime Minister congratulated the Agniveers on pioneering the Agnipath Scheme. According to him, this transformative policy will strengthen our Armed Forces and prepare them for future challenges. Prime Minister affirmed that the young Agniveers will make the Armed Forces more youthful and tech-savvy.
As he lauded Agniveers' potential, he said their spirit was reflective of the bravery of the armed forces which has always kept the nation's flag flying. Through this opportunity, they will acquire lifelong experiences that will be a source of pride.
New India is filled with renewed vigor, and efforts are being made to modernize the armed forces and make them Aatmanirbhar. According to him, wars are being fought differently in the 21st century. Technology-advanced soldiers will play a key role in our armed forces in the face of new fronts of contactless warfare and cyber warfare. A significant role will be played by the Agniveers in our armed forces in the future, especially by the current generation of youth.
In addition, the Prime Minister discussed how the scheme will further empower women. In expressing his happiness at the addition of women Agniveers to the Naval forces, he expressed his hope for the inclusion of women Agniveers in all three forces in the near future. A woman soldier posted in Siachen and a woman flying a modern fighter plane is just some examples of how women lead armed forces on various fronts, according to the Prime Minister.
Getting posted in different regions will provide them with diverse experiences and they should try to learn different languages as well as learn about different cultures and ways of living. The development of teamwork and leadership skills will add a new dimension to their personalities. While working on improving their skills in their chosen fields, Agniveers should remain curious about learning new things.
The Prime Minister concluded by praising the potential of youth and Agniveers, saying they would provide leadership to the nation in the 21st century.
**News Source: PIB India**