Overseas Deployment of ICGS SHAURYA and RAJVEER to Bangladesh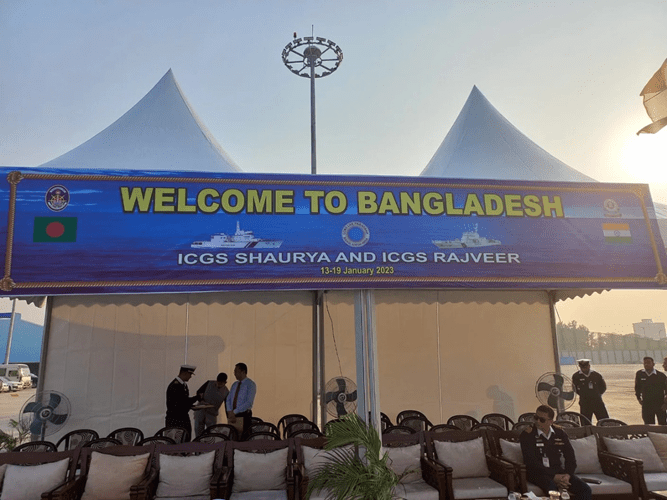 From 13 to 19 January 2023, Indian Coast Guard ships ICGS Shaurya and Rajveer visited Chattogram, Bangladesh to improve cooperation and interoperability in accordance with the Memorandum of Understanding (MOU) signed between the Indian and Bangladesh Coast Guard (BCG).).
The visit is significant for strengthening the bilateral relationship with BCG which has grown considerably over the years in order to ensure safe, secure, and clean seas in the region. The fruitful engagements with various senior officials and personnel of BCG during the visit have further enhanced the safety and security of fishermen and mariners.
Fifth Kalvari class submarine Vagir to be commissioned on 23 Jan 2023
The Indian Coast Guard's Pollution Response Team taught a five-day International Maritime Organization Level I Pollution Response course in Bangladesh for the first time. BCG personnel also learned how to use PR equipment onboard the ICGS ships Shaurya and Rajveer.
A joint exercise was held at sea with BCG ships to validate the established Standard Operating Procedures (SOPs) in the area of environmental protection and Search and Rescue at the end of the visit. The enthusiasm and keen interest displayed by senior officials and trainees will certainly bolster marine environmental protection initiatives by the respective governments in the Region.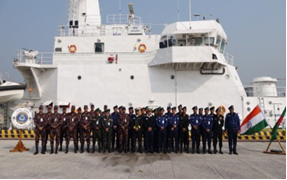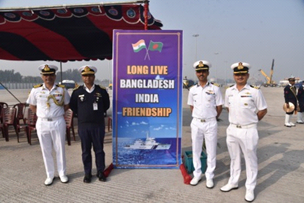 **News Source: PIB India**