Minister G. Kishan Reddy addressed Ambassadors and High Commissioners during a meeting organized by the DoNER Ministry in preparation for the North East Global Investors Summit. The meeting focused on discussing emerging possibilities and opportunities in the Northeast region, as well as the potential for global collaboration and investment.
The minister underlined the region's potential to become India's new growth engine and highlighted the investment summit as a significant milestone in its development. He highlighted the diverse opportunities available to global investors and the Ministry's efforts to harmonize policies and improve the ease of doing business.
The minister highlighted the region's abundant natural resources, agricultural potential, mineral wealth and renewable energy sources. He also emphasized the northeastern region's cultural diversity and strategic location, making it an ideal gateway for trade and commerce, especially with Southeast Asia.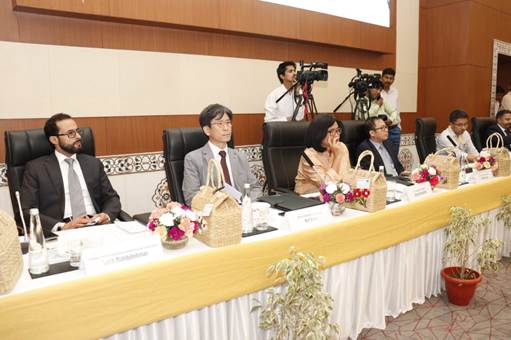 Collaboration in the tourism sector, including infrastructure development and niche tourism offers, has been encouraged by Minister Reddy. He highlighted the progress made over the past nine years, with significant investments in world-class infrastructure, such as airports, roads and railways amounting to over 5 lakh crore.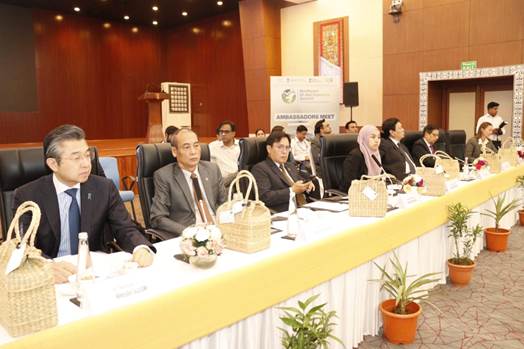 The minister expressed the government's commitment to promoting an ecosystem that supports innovation, start-ups and entrepreneurship. He also stressed the importance of promoting sustainable development to preserve the region's rich biodiversity. Minister Reddy urged ambassadors and high commissioners to explore the different opportunities available in the north-east region. Ambassadors expressed keen interest in the region's opportunities and expressed confidence that the investor summit will provide a platform to explore new and emerging sectors such as tourism, agriculture and textiles.
Also present at the meeting were MoS Commerce, Shri Som Prakash, MoS Finance, Shri Pankaj Chowdhary, MoS MEA, Shri Rajkumar Ranjan and MoS DoNER, Shri BL Varma.
Tags:
India News
,
Latest News
,
North East Global Investors Summit
,
Observervoice
,
PIB
,
PIB INDIA