Admiral R Hari Kumar, Chief of the Naval Staff (CNS), presented the awards for gallantry and distinguished service on behalf of the President of India at an impressive Naval Investigation Ceremony held at the Command Eastern Navy in Visakhapatnam on May 31, 2023. The ceremony was held to honor and recognize the courage, leadership, professional achievements and distinguished service of Navy personnel.
During the ceremony, 33 awards were conferred including Nao Sena Medal (Gallantry) to Vineet Kumar LA (AH) and Cdr Nishant Singh (Posthumous), 13 Nao Sena Medal (Devotion to Duty), 16 Vishisht Seva Medal and two Jeevan Raksha Padak .
Apart from these awards, the CNS also presented Lieutenant VK Jain's Commemorative Gold Medal for pioneering research in the field of weapon improvement and electrical engineering as well as Captain Ravi Dhir's Commemorative Gold Medal for promotion of flight safety.
The CNS Trophy for Best Green Practice 2023 was awarded to Naval Dockyard, Visakhapatnam and INS Tunir in the Industrial and Non-Industrial categories respectively. The CNS also awarded Unit Citations to operating units and shore establishments for their outstanding performance over the past year. Indian naval vessels Betwa, Satpura, Sutlej and Nireekshak, Kalvari-class submarine INS Karanj along with INAS 321 FSS and INAS 318 were awarded the unit citation. In the land-based plants category, the winners were INS India, Tanaji and Valsura and Material Organization (Visakhapatnam).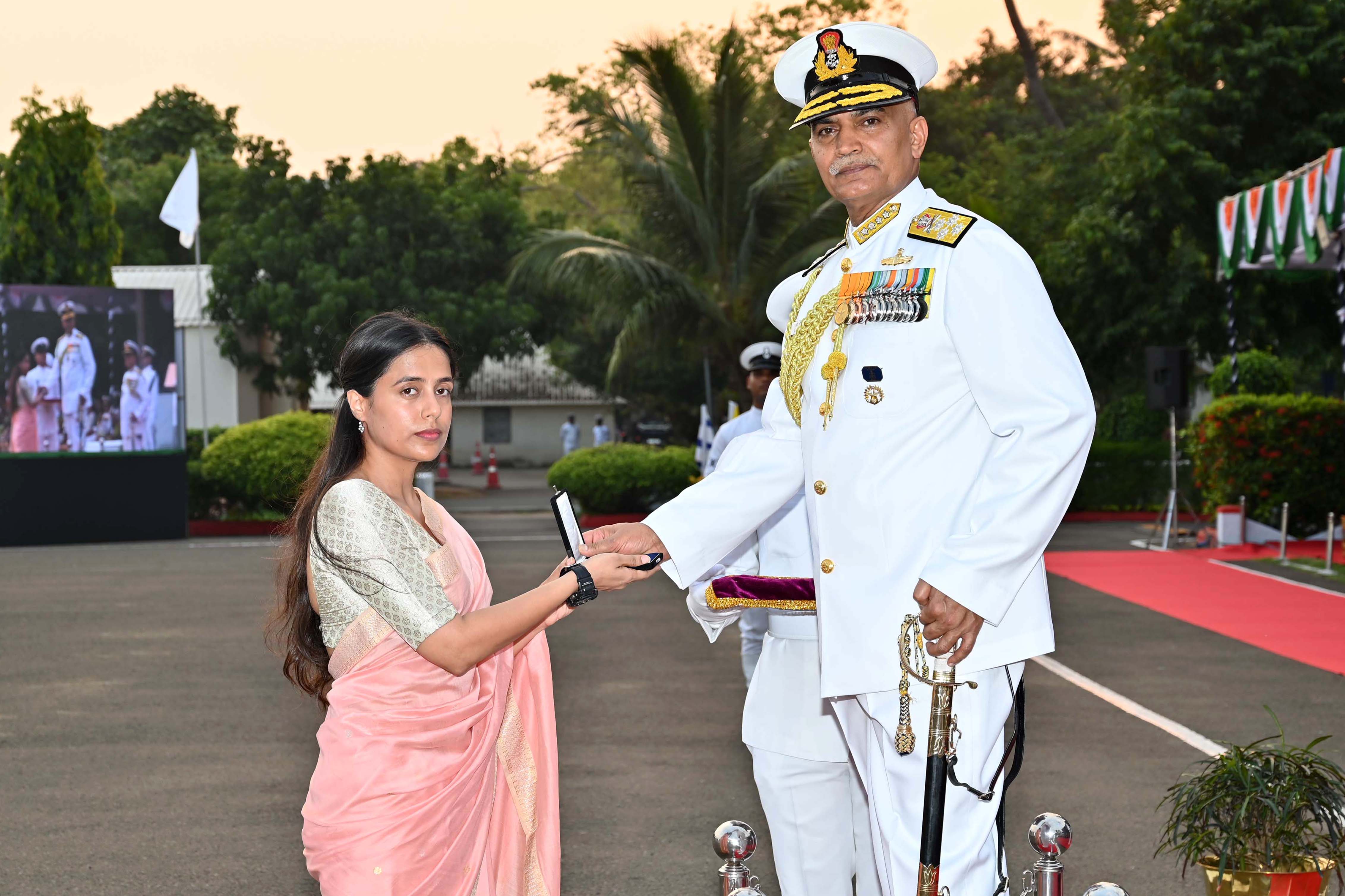 The ceremony was attended by the spouses and families of the honorees as well as senior dignitaries of the Indian Navy. The CNS commended the award winners for their acts of courage and distinguished service and thanked their family members for their support of Navy personnel.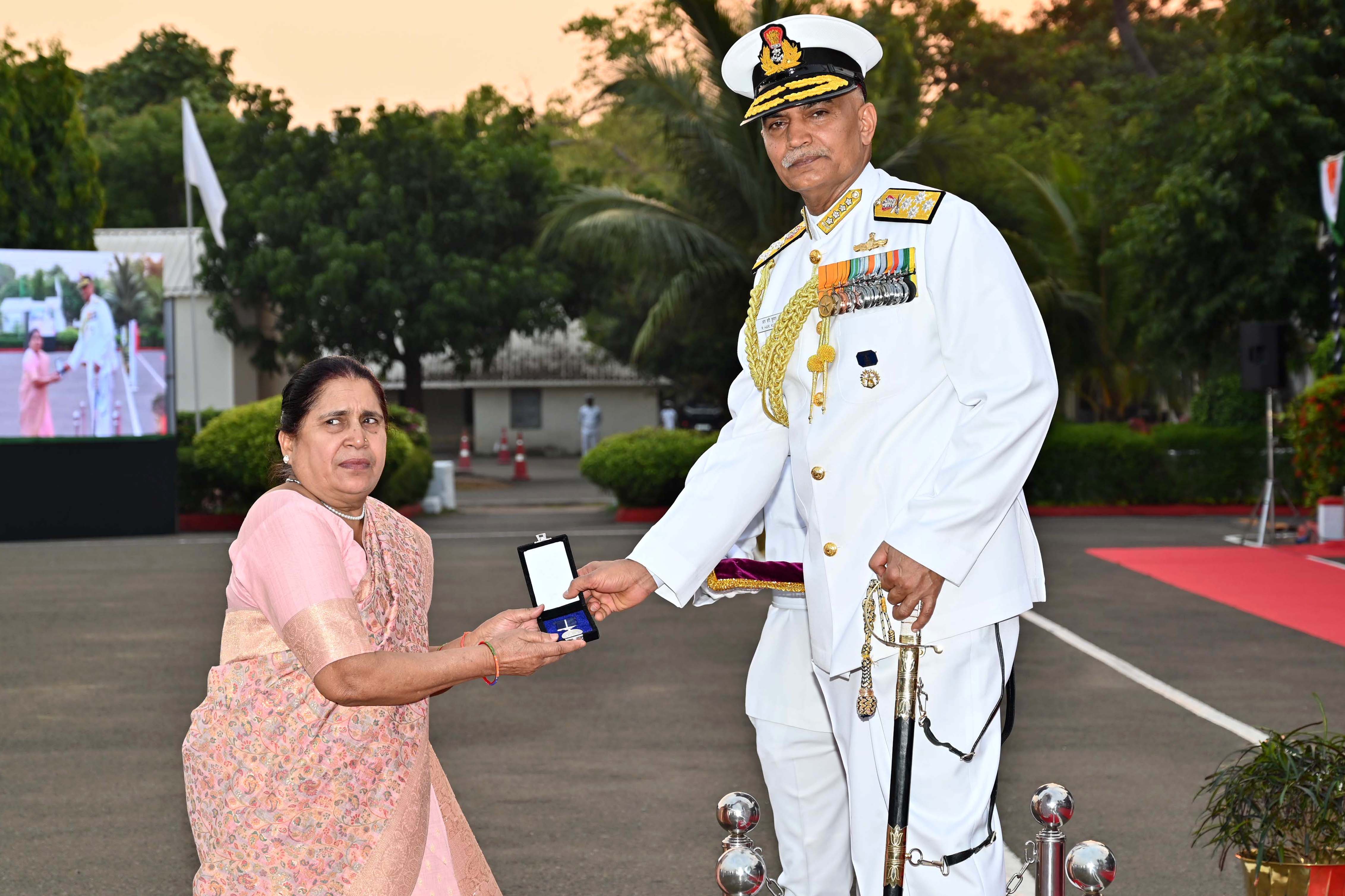 Emphasizing the importance of the role of Navy personnel, the CNS said that
As the Indian Navy continues to expand its operational footprint, to protect, promote, pursue and preserve our national maritime interests, it is the unwavering professionalism and uncompromising spirit of our people, which guarantees success, every time, every time.
Tags:
Chief of the Naval Staff presented the awards for gallantry and distinguished service
,
India News
,
Latest News
,
Observervoice
,
PIB
,
PIB INDIA