7 March: Tribute to Evelyn Dove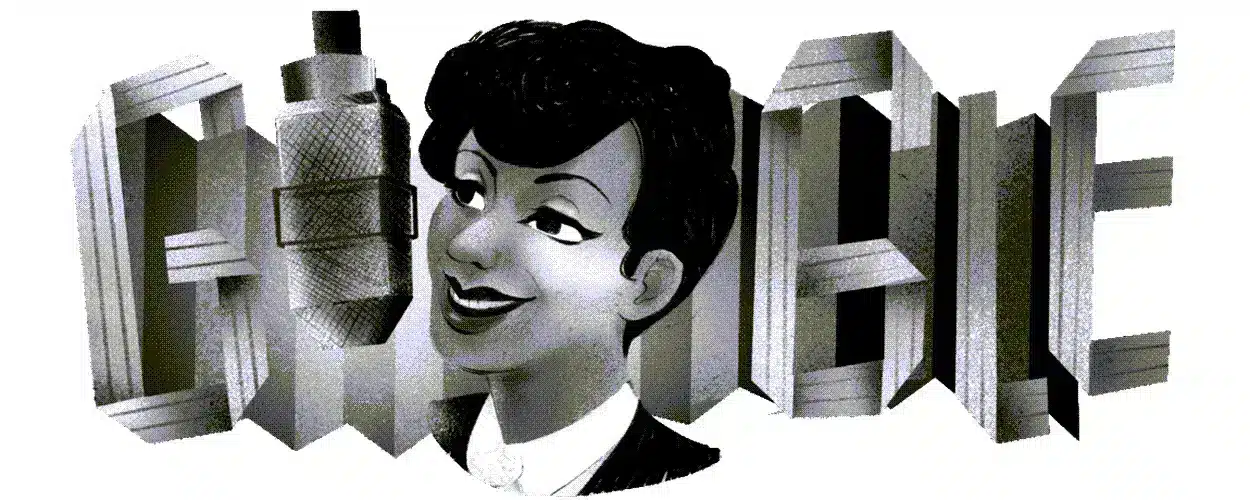 Image Courtesy: Google Doodle
Evelyn Dove (11 January 1902 – 7 March 1987) was a British singer and actress. she made history as the first black singer to feature on BBC Radio.
Life and Career
Evelyn Dove was born on 11 January 1902 in London to an English mother (Augusta) and a Sierra Leonean father (Francis Dove, a successful attorney and businessman from Sierra Leone). She began singing in public at a young age and was trained in classical music.  Evelyn studied voice, piano, and elocution at the Royal Academy of Music, graduating with a silver medal in 1919.
In the 1920s, she began performing in London clubs and theatres, and in 1926, she made her first recordings for the British label His Master's Voice.
Evelyn Dove's career took off in the 1930s, and she became one of the most popular British singers of the decade. She appeared in several films and toured Europe, the United States, and Canada. She was also one of the first black performers to appear on BBC radio.
She made a great reputation not only through her work in Britain but also internationally, traveling to France, Germany, Italy, Austria, the Netherlands, Hungary, the United States, India and Spain.
Her travels also took her to Bombay, India, where on 7 October 1937 The Evening News of India reviewed her opening-night performance at the Harbour Bar:
She is an artist of international reputation, one of the leading personalities of Europe's entertainment world. She is described as the closest rival of the great Josephine Baker herself. Evelyn didn't get just the big hand. She got an ovation, a roaring welcome.
Dove's career declined in the 1940s, and she retired from performing in the 1950s. She died on 7 March 1987 at the age of 84. Despite her popularity in her time, Dove is not well known today, and her contributions to British music and entertainment have largely been overlooked.
Award and Legacy
She performed around the globe from Russia to Harlem and Bombay and even replaced Josephine Baker at the Casino de Paris.  Starting in 1939, Dove recorded BBC radio's Serenade in Sepia along with Trinidadian folk singer Edric Connor. The series went on for a decade, eventually becoming a popular TV show. She later starred in a 1958 West End production of Langston Hughes's Simply Heavenly. On 11 January 2019, Google Doodle celebrated Evelyn Dove's 117th Birthday.