28 July: Remembering Pavel Cherenkov on his Birth Anniversary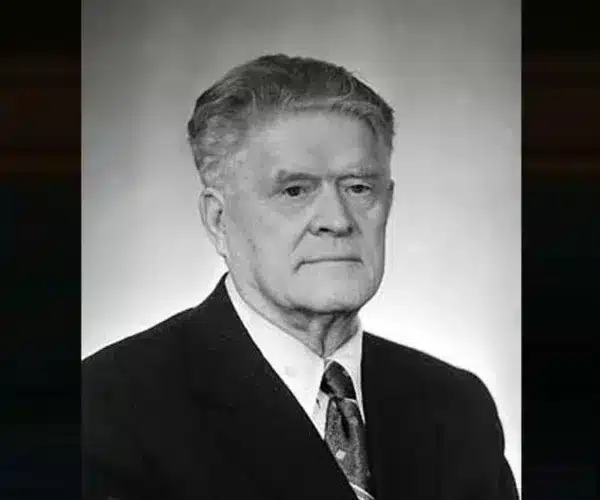 Pavel Alekseyevich Cherenkov (28 July 1904 – 6 January 1990) was a Soviet physicist who discovered Cherenkov radiation in 1934.
In 1958, he shared the Nobel Prize with Soviet scientists Igor Y. Tamm and Ilya M. Frank for discovering and explaining Cherenkov radiation.
Early Life and Education
Pavel Cherenkov was born on 28 July 1904, in Voronezh Oblast, Russia.
In 1920, his village got a new Soviet secondary school after the Bolshevik Revolution, and the subsequent civil war, which gave him the chance to resume his studies.
In response to the Bolshevik government's radical reforms regarding the educational system, particularly for downtrodden students, he was able to get into Voronezh State University without completing high school. He studied Physics and Mathematics at the university and graduated in 1928.
He got his doctorate in physics and mathematics in 1940.
Career
After that, he taught physics and mathematics in a small town called Kozlov in Tambov.
In 1930, he joined the Lebedev Physical Institute as a senior researcher. He was assigned there by S I Vavilov to evaluate the results of gamma rays from a radioactive source rather than ordinary light as commonly applied to uranium salt solutions.
Major Achievements
Cherenkov found a new phenomenon that differs from luminescence: gamma rays produce faint blue light in non-luminescent pure solvents like water and sulphuric acid.
In 1934, he made the remarkable discovery of a unique form of electromagnetic radiation by discovering that blue light is being emitted by charged particles, like electrons, as they travel at high speeds, faster than light, through a particular medium. This led to a lot of research in cosmic rays and nuclear physics that had a huge impact.
He eventually discovered the anisotropy of this new form of electromagnetic radiation. As a result, other FIAN theorists, namely Ilya Mikhailovich Frank and Igor Yevgenyevich Tamm, were able to elucidate in 1937 the secret to the Cherenkov effect, or Cherenkov radiation, also known as the Vavilov-Cherenkov radiation. The effect can be generated by any electrically charged particle as long as it transmits through a medium at high speed.
He examined the new phenomenon of cosmic ray showers. He went on to build the Wilson chamber detectors for the cosmic ray expedition and station in the Pamir Mountains during the 1940s.
From 1946 to 1958, he worked with Vladimir Iosifovich Veksler to design new particle accelerators like the synchrotron, the giant machine around the size of a soccer field that accelerates electrons almost as fast as light. In 1948, the Soviets built the first betatron, a device that accelerates electrons through magnetic induction. He was a main contributor to the even bigger 250 MeV synchrotron that started up in 1951 and for which he and Veksler won the Stalin Prize.
He was a professor at the Moscow Institute of Physical Engineers (MIFI) from 1951 to 1977.
Cherenkov became a Professor of Experimental Physics in 'FIAN' in 1953.
He led the photo-meson processes lab of 'FIAN' from 1959 to 1971, which looked at how photons interact with nucleons and mesons. His investigations got him the 'USSR State Prize' in 1977.
In 1964, he became a corresponding member of the prestigious 'USSR Academy of Sciences and later became a full member or Academician.
He helped design and arranged a 1.2 GeV synchrotron accelerator in Troitsk, near Moscow, in the 1970s.
In 1985, he was elected a foreign member of the US National Academy of Sciences.
Throughout his life, he remained dedicated to the Communist Party of the Soviet Union, which he joined in 1944.
Among other things, he represented the Soviet Union at conferences like the Pugwash Conferences on Science and World Affairs and the Soviet Peace Committee.
Awards
In 1958, he shared the Nobel Prize in Physics with Igor Tamm and Ilya Frank for discovering Cherenkov radiation.
Cherenkov won two Stalin Prizes, one in 1946 along with Vavilov, Frank, and Tamm, and another in 1952.
He also won the USSR State Prize in 1977.
Death
Pavel Cherenkov died on 6 January 1990 in Moscow, Russia.
Read More: 5 January: Remembering Harold Urey on his Punya Tithi