21 April: Remembering Iqbal Bano on day of her passing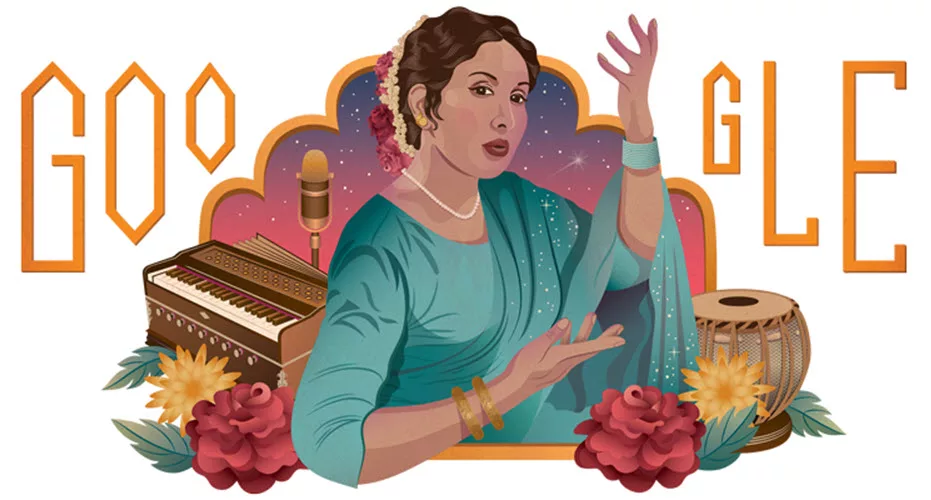 Iqbal Bano (28 December 1938 – 21 April 2009) was a Pakistani ghazal singer. Although Ms. Bano is best known for her semi-classical Urdu ghazals and classical thumris, she also sang easy-listening numbers in 1950s films. She is remembered for her heroic role against President Zia ul-Haq.
President Zia ul-Haq seized power in 1977 and imposed martial law, strictly censored the press, and suspended political parties in Pakistan. In 1985, Bano's favorite poet, Faiz Ahmad Faiz, wrote a poem critical of the authoritarian ruler, which she boldly sang before a crowd of 50,000 at a Lahore stadium. While doing so, she was wearing a black sari—a traditional women's garment prohibited by the government. Even though she was prohibited from singing live or on television, Bano attracted a cult following. Her message and voice are still heard today as a symbol of revolution.
Life and Career
A native of Delhi, Iqbal Bano was born in 1938. In 1952, she moved to Pakistan where she married into a land-owning family. She recorded her first songs at All India Radio in Delhi. In the 1950s, she became a star with several hit film songs that have since become classics in their own right. But her natural talent was towards semi-classical music, such as thumris, dadras, and the classical rendition of ghazals, a genre of Urdu poetry. She was given the Pride of Performance award by the Pakistani government in 1974. She also sang Persian poetry, which became popular in Iran and Afghanistan. In pre-1979 Afghanistan, she was often invited to the annual cultural fair, the Jashn-e-Kabul.
Award and Legacy
Her prolonged career in the music industry left a lasting legacy behind. In 1974, she received the Pride of Performance award. Also, on 28 December 2019, Google doodle Iqbal Bano's 81st Birthday
Death & immortality
Iqbal Bano died in Lahore, Pakistan on 21 April 2009.