17 January: Remembering Cecilia May Gibbs on Birthday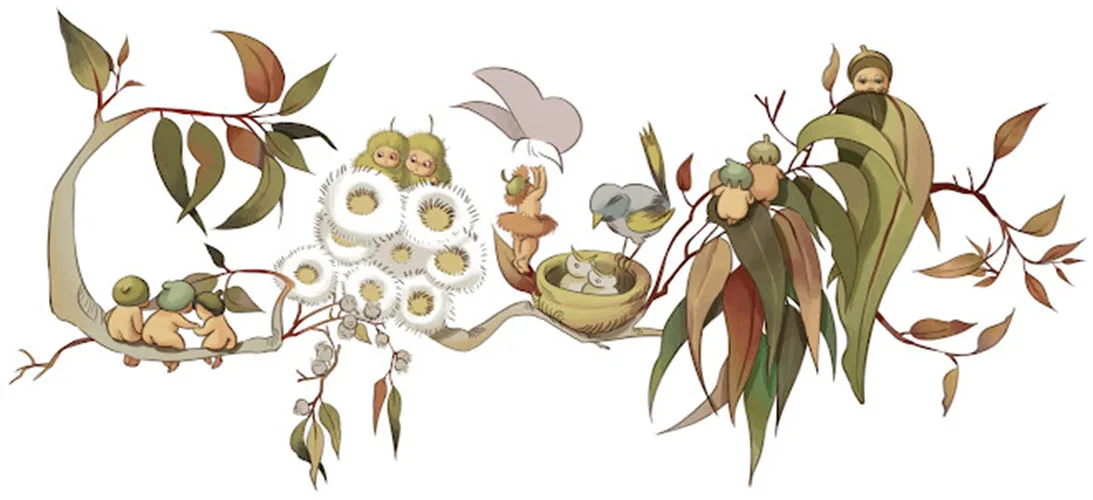 Image Courtesy: Google Doodle
Cecilia May Gibbs (17 January 1877 – 27 November 1969) was an Australian children's author, illustrator, and cartoonist. She is best known for her gumnut babies and the book Snugglepot and Cuddlepie.
Life and Career
She was born on 17 January 1877 in Sydenham, Kent, England, and emigrated to Australia with her family when she was four years old.
Gibbs began her career as an artist and illustrator, working for various newspapers and magazines. In 1908, she published her first book, "On the Chestnut Tree," which featured her illustrations of gumnut babies. This was followed by "Snugglepot and Cuddlepie" in 1918, which became her most famous work, and was followed by several more books featuring the gumnut babies. These books were very successful and have been beloved by Australian children for generations.
In addition to her work as an author and illustrator, Gibbs was also a political cartoonist and a member of the Women's Social and Political League. She was also heavily involved in the conservation movement, particularly the protection of the eucalyptus tree, which she depicted in her illustrations.
Gibbs died on 27 November 1969, but her legacy lives on through her books, which continue to be read and enjoyed by children today. She was inducted into the Australian Children's Book Council Hall of Fame in 2007 and her work continues to inspire many artists and illustrators.
Award and Legacy
Cecilia May Gibbs is widely recognized as one of Australia's most beloved children's authors and illustrators. Her legacy is marked by the numerous awards and honors that she received during her lifetime and after her death.
One of her most notable awards was the Order of the British Empire (OBE) in 1962, in recognition of her contributions to Australian literature.
Her most famous creation, Snugglepot and Cuddlepie, has become an enduring cultural icon in Australia, and her illustrations of the gumnut babies are considered to be some of the most recognizable and beloved images in Australian children's literature.
Her books continue to be widely read and enjoyed by children and adults alike and have been translated into several languages. Many consider her work as an important part of Australian literary heritage.
Her work has also influenced many artists and illustrators, many have cited her as an inspiration for their work. Her contribution to the literature and illustration of children's books in Australia is considered to be significant and her legacy continues to be celebrated by many.
In addition, her work is also celebrated through the May Gibbs Nutcote, her former home and studio which has been turned into a museum to showcase her life and work.
On 17 January 2013, Google Doodle celebrated Cecilia May Gibbs' 136th Birthday.