12 January: Tribute to Charles Brenton Huggins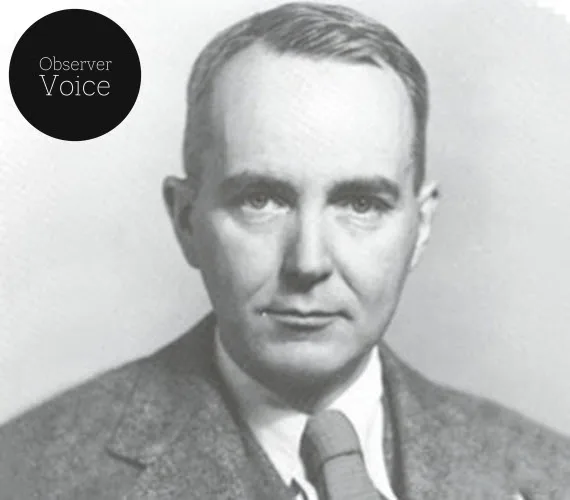 Charles Brenton Huggins (22 September 1901 – 12 January 1997) was a Canadian-born American physician, physiologist, and cancer researcher at the University of Chicago specializing in prostate cancer. In 1966, he won the Nobel Prize for Physiology or Medicine.
Life and Career
He was born on 22 September 1901, in Halifax, Nova Scotia, Canada. He went to public schools in Halifax. In 1920, he graduated from Wolfville, Nova Scotia's 'Acadia University' with a BA degree.
After that, he studied medicine at Harvard University in Boston, Massachusetts, and earned an MD in 1924.
In 1947, he got an M Sc from Yale University, a D Sc from Washington University in 1951, and an honorary doctorate from Leeds University in 1953.
In 1926, he was hired to be an instructor in Surgery at the Medical School of the University, a position he served for a year after completing his internship at the University of Michigan.
In 1927, he became an instructor in surgery at the University of Chicago, where he remained until 1929. While he was at the university, he specialized in urology, a subject he made significant discoveries.
He became an Associate Professor at the University of Chicago in 1933 and stayed there until 1936, after which he became an Associate Professor.
He started studying cancer in the 1930s when surgery and radiation were the only treatments for it.
He became a Professor of Surgery at the University of Chicago in 1936 and served until 1962 when he became the William B Ogden Distinguished Service Professor.
In 1941, he published a paper showing the connection between the prostate gland and the hormonal system. He discovered that male hormone action in the body can be hindered by the female sex hormone estrogen, preventing prostate cancer growth. Therefore, the hormone estrogen is the first medication that can be taken orally as a cure for cancer, giving a similar effect as surgically removing the testicles.
He conducted his first surgery of removing the adrenal glands completely in 1944 as an intense treatment to combat advanced cancer.
He also remained Director of the Ben May Laboratory for Cancer Research at the University of Chicago from 1951 to 1969.
Based on his research on cancer cells, previous perceptions of their behavior as autonomous and self-sustaining were changed. During his studies, he found that, just like normal body cells, certain cancer cells also need hormonal signals to exist and develop, so the development of tumors could be slowed for a while if the cancer cells weren't given the right signals. The path-breaking discovery of Huggins revitalized research on such a fateful disease and brought new hope.
He worked in a small lab and experimented on animals. He tried to avoid administrative work as much as possible to devote enough time to his research.
He became chancellor of Acadia University in 1972. He held the position until 1979, then he moved back to Chicago.
He was a fellow of several Colleges of Surgeons, like the Royal College of Surgeons, Edinburgh (1958); the Royal College of Surgeons (hon.) (1959); and the American College of Surgeons (hon.) (1963).
He was a member of the American Philosophical Society and the National Academy of Sciences member.
He died on 12 January 1997 in Chicago, Illinois, United States.
Award
In 1966, he won the Nobel Prize in physiology or medicine for his work on cancer research.