Various projects at Haldia Dock Complex inaugurated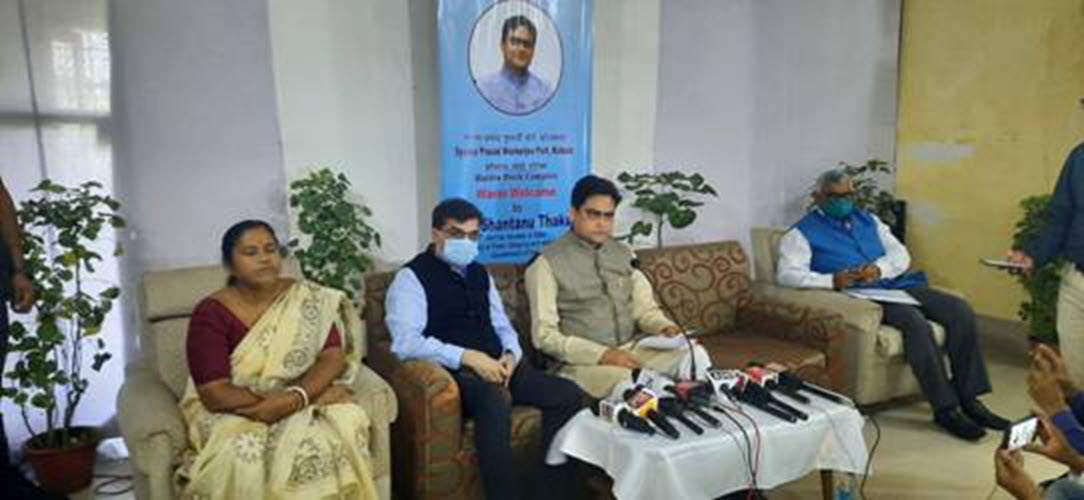 Various projects at Haldia Dock Complex of Syama Prasad Mookerjee Port were inaugurated by Shri Shantanu Thakur | Image Source: Ministry of Ports, Shipping and Waterways
Various projects at Haldia Dock Complex of Syama Prasad Mookerjee Port were inaugurated by Shri Shantanu Thakur, Union Minister of State for Ports, Shipping and Waterways. These projects were 1) Improved Storm Water disposal & Widening of Roads, 2) inclusion of 41000 sq.m of Cargo Handling area, 3) Upgrading & landscaping of Port Guest House, and) 4) New ICU & Emergency Ward at Port Hospital.
Recently, Shri Sarbananda Sonowal visited the site for the proposed Cargo Terminal, Tourist Jetty, and River Front Development projects near Bogibeel Bridge in Dibrugarh and held a meeting with stakeholders on the occasion to begin fast implementation of the works.
Shipping Minister Sarbananda Sonowal inspects site for Cargo Terminal in Dibrugarh
While speaking, he highlighted the change happening in the field of Indian waterway Navigation. He has mentioned that "Indian waterway systems are expanding at such a fast pace that no other country can match our speed". He added that the Ministry of Ports, Shipping and Waterways is committed to implement the development vision of the Prime Minister, and that today's visit of the Haldia Dock is a step in the direction of PM's vision of development for all.