UN announces Decade of Ocean Science (2021-2030)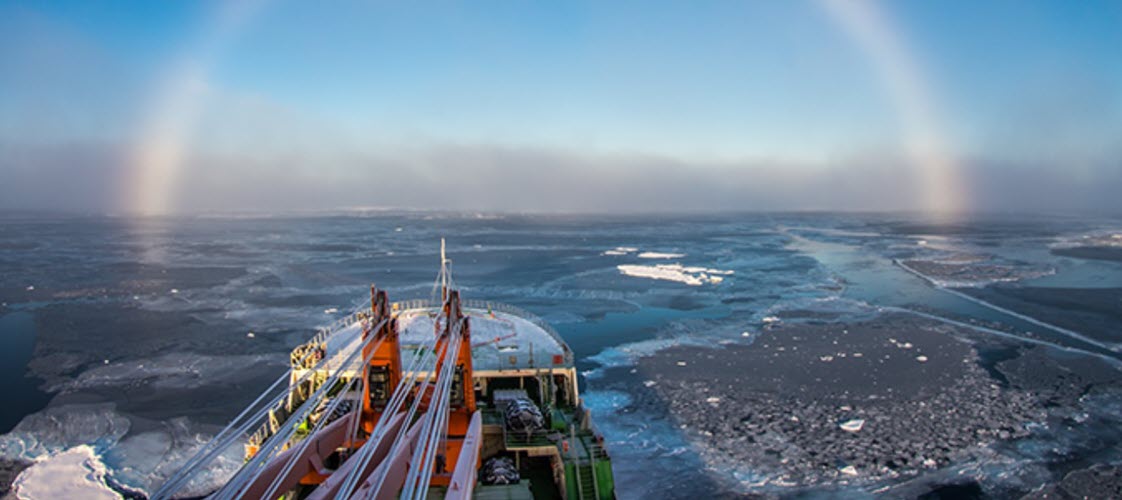 UN announces Decade of Ocean Science (2021-2030) | Image courtesy: https://en.unesco.org/
The United Nations  announced the Decade of Ocean Science for Sustainable Development (2021-2030) to mobilize the scientific community, policymakers, business and civil society around a programme of joint research and technological innovation. It also aims to support efforts to reverse the cycle of decline in ocean health and gather ocean stakeholders worldwide behind a common framework that will ensure ocean science can fully support countries in creating improved conditions for sustainable development of the Ocean.
There are numerous other international days which celebrates the ocean and related industries. 21 June is observed as World Hydrography Day. World Oceans Day is observed on 8 June.
UNESCO Director-General Audrey Azoulay welcomed the announcement and called on all stakeholders to join the scientific cooperation effort of the Organization and said,
The ocean is a new frontier. It covers 71% of the globe and we have explored less than 5%. The Decade will ensure greater coordination of research. UNESCO's IOC is proud to be at the forefront of this effort.
What is expected?
The announcement of this Decade consolidates efforts by UNESCO's Intergovernmental Oceanographic Commission (IOC) to boost international cooperation in ocean sciences. It will enable better coordination of research programmes, observation systems, capacity development, maritime space planning and the reduction of maritime risks to improve the management of ocean and coastal zones resources.
Quick facts about Ocean and impact on planet
Here are quick facts about Ocean and impact on planet:
Nearly 3 billion people depend on marine and coastal biodiversity to meet their needs.
Ocean absorbs around a third of the CO2 produced by humans and reduces the impact of climate change.
The ocean produces more than 50 percent of the air we breathe.
The average ocean depth is 3.7 kilometers (2.3 miles).
As far as we know, the ocean is 36,200 feet (11,000 m or almost 7 miles) deep at its deepest point. On average, the ocean is about 12,100 feet (3,688 m) deep.
Animals living in the bathypelagic zone or deeper never see sunlight. Some organisms living there, such as vampire squid and humpback anglerfish, produce their own light. More than 99 percent of Earth's inhabitable space is in the open ocean.
Humans have only explored 5 percent of the world's oceans. However, it is believed that humans have impacted every part of the ocean with waste and chemical pollution.
Only 1 percent of the world's oceans are protected.
The Great Barrier Reef, the largest living structure in the world, is located in the sea. It has a length of 2,600 kilometers and can be seen from the Moon.
It is estimated that only 5% of the world's oceans have been explored, and there is still much more to be discovered.
90 percent of all volcanic eruptions occur in the oceans.
Why it is important?
Nearly 3 billion people depend on marine and coastal biodiversity to meet their needs. It absorbs around a third of the CO2 produced by humans and reduces the impact of climate change. However, science has not yet managed to fully evaluate the cumulative effects of human activities on the ocean, including the impact of pollution, warming and acidification, which threaten this environment, which is vital for our survival. According to the IOC's Global Ocean Science Report, national spending on ocean sciences accounts for between 0.04 – 4% of the total invested in research and development.
Surveying the ocean requires costly ships and equipment, satellite imaging, underwater robots and remotely controlled vehicles that need significant investment. It also involves thousands of scientists collecting and analysing the data, either in laboratories or in marine environments. One of the priorities of the Decade will be to strengthen and diversify financial sources, particularly for Small Island Developing States and Least Developed Countries.
By providing natural, yet innovative solutions for the major challenges facing the planet – from climate change to poverty eradication—the ocean is essential for ensuring our social, economic and environmental balance. This Decade will provide a framework for international coordination and partnership to reinforce research capacities in marine sciences and the transfer of technology.
The Decade of Ocean Science will help accelerate progress towards achieving Sustainable Development Goal 14 for the conservation and sustainable use of the ocean, seas and marine resources.