Shri Amrit Lal Meena Reviews CCL Functioning in Ranchi; Inaugurates New Amenities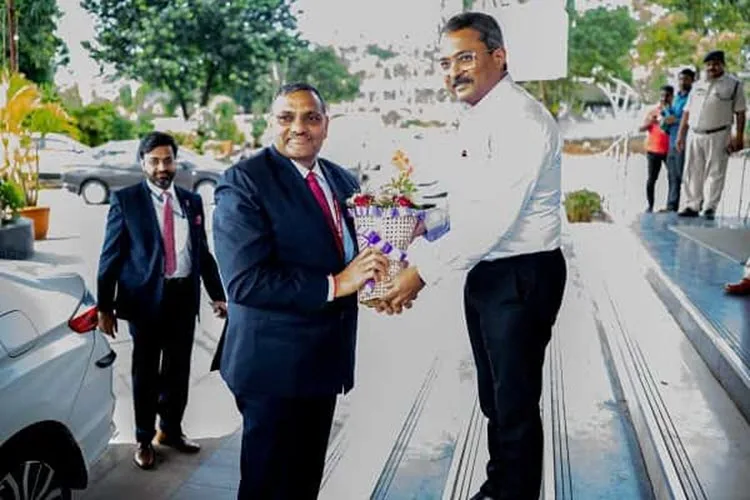 Shri Amrit Lal Meena, Secretary, Shri M.Nagaraju, Additional Secretary, Ministry of Coal, and Shri Pramod Agrawal, Chairman, Coal India Limited (CIL) visited Project Bhavan in Ranch today and spoke with the Chief Secretary of Jharkhand, Shri Sukhdev Singh. The two discussed coal mining issues in the state. The meeting was attended by the CMD of CCL Shri P. M. Prasad, CMD of BCCL, CMPDI, ECL, and other senior officials.
The Coal Secretary visited Jharkhand Sports Academy this morning and interacted with cadets. In partnership with the Jharkhand government, CCL runs the Jharkhand Sports Academy as a CSR venture. Cadets at the academy have won medals in national and international competitions. As Shri Meena reviewed the infrastructure facilities, he inspired the cadets to do their best.
Also, the coal secretary opened the renovated auditorium and the online hospital management system at CCL, Gandhinagar. The online hospital management system is an effort by CCL towards automation to enhance transparency. He also launched CCL's first electric vehicle. CCL has hired 16 eco-friendly cars as part of its eco-friendly initiative. Speaking on the occasion, Shri Meena said that every effort should be made to provide the best medical facilities for stakeholders.
Chairman of CIL, Shri Pramod Agrawal, said CIL's hospitals played a big part in the Covid pandemic, and he said they will continue to do so.
*News Source: PIB India*