Ministry of Coal, as part of its efforts to go in harmony with nature, society, forests, and wildlife, converts mine areas into eco-parks, sites for water sports, underground mine tourism, golf grounds, adventure, bird watching, etc. These sites have good potential for recreation, revenue generation, and employment for local people.
 Several such initiatives have been developed in Madhya Pradesh, including Mudwani Dam Eco-park, developed by Northern Coalfields Limited in Singrauli, and AnanyaVatika Eco-Restoration Park, developed by South Eastern Coalfields Limited in Dola.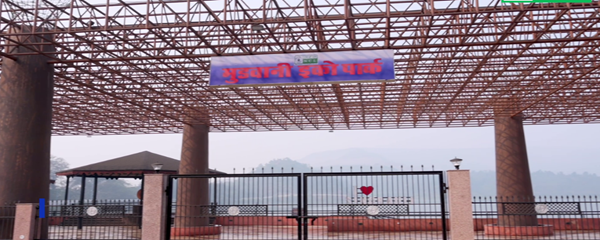 Entrance of Mudwani Dam Eco-Park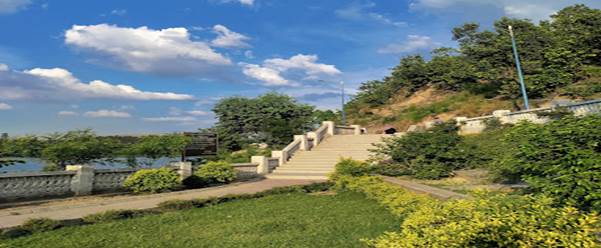 Walkways in Mudwani Dam Eco-Park
The Mudwani Dam Eco-park in Singrauli covers 84,000 square meters and was inaugurated during the Vriksharopan Abhiyan 2021. Mudwani Dam Eco-park is located in the Jayant area and has a waterfront, walking paths, a children's sports area, restaurants, and shops for local products. In the park, there's a lake-view seating area for comfort and relaxation. An average of 25,000 people visit Mudwani Dam Eco-park each year. This helps purify and refine the air, prevent soil erosion, and maintain an ecological balance.
"AnanyaVatika" Eco-Restoration Park cum Pit Lake was developed after the reclamation of an abandoned OB dump from Sector "D" of the Rajnagar Opencast Project of Hasedo Area, Dola, Madhya Pradesh. In the area of 50 Acres, there's a pit lake/water body and in the area of 6 Acres, there's a garden. One of the best examples of reclamation and sustainable development is Open Cast Mining. There are different kinds of fruit-bearing/ornamental/herbal plants in the park, such as mangos, hibiscus, ornamental palms, sweet limes, pears, gooseberries, berries, plums, bamboo, and other herbal plant varieties.
The Eco Park has stimulated the growth of flora in the area and attracted exotic wildlife like the migratory Siberian cranes, as well as biological reclamation of the land and soil stabilization.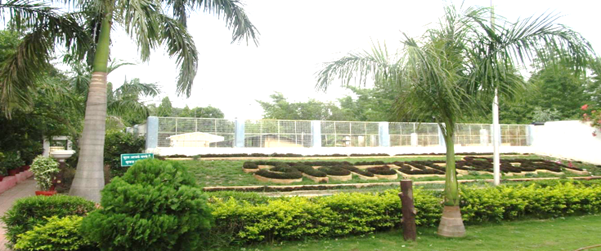 A glimpse of AnanyaVatika Eco-Park

Pit lake of AnanyaVatika Eco-Park