President of India Graces The Valedictory Session of 17th Pravasi Bharatiya Divas Convention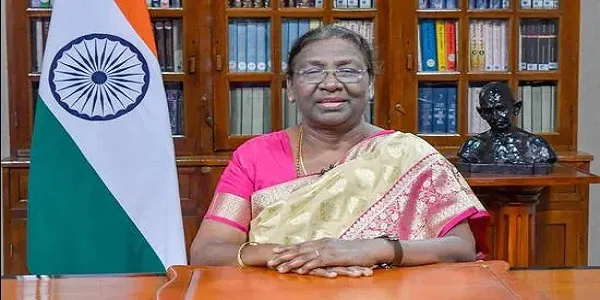 The President of India, Smt Droupadi Murmu, addressed the valedictory session of the 17th Pravasi Bharatiya Divas Convention in Indore, Madhya Pradesh today (January 10, 2023) and conferred Pravasi Bhartiya Samman Awards.
The President told the gathering that the Indian Diaspora has become an important and unique force in the global system today. In every region, it has grown into a vibrant and confident community that plays a crucial role in world affairs. Through extraordinary dedication and hard work, the Diaspora has achieved excellence in all walks of life, including arts, literature, politics, sports, business, academics, philanthropy, science, and technology.
According to the President, the Pravasi Bhartiya Divas Convention has been a unique platform for constructive engagement between the Government, the Diaspora, and the people of India for the last two decades.
Pravasi Bharatiya Samman Awards are the nation's highest recognition of diaspora members' contributions to India and their home countries. Not only do these awards acknowledge the achievements of the Pravasis, but they also demonstrate our faith in their determination to keep India's flag flying high abroad.
According to the President, the theme of this year's Pravasi Bharatiya Divas Convention "Diaspora: Reliable Partners for India's Progress in Amrit Kaal" reflects India's desire to make its Diaspora a partner in its national development goals. As a self-reliant world leader by 2047, when we celebrate our centenary of independence, India will embark on an ambitious journey of collective hard work, sacrifice, and intensive development in the next 25 years.
Indian Diaspora's collective power and potential will be a force multiplier for the nation's inclusive development, the President said. Each and every member of the Diaspora family was encouraged to join this journey. In order to fulfill the vision of an Atmanirbhar Bharat, they can contribute their energy, experience, ideas, business acumen, investments, technical expertise and knowledge sharing.
President Obama said that the call of the soil of the Motherland transcends time and distance. The Indian Diaspora has built enriching and productive lives in their adopted homes around the world, but they will always hold a special place in our hearts: not only as an extended family but as responsible stakeholders in India's development.