Prabhu Deva, an Indian actor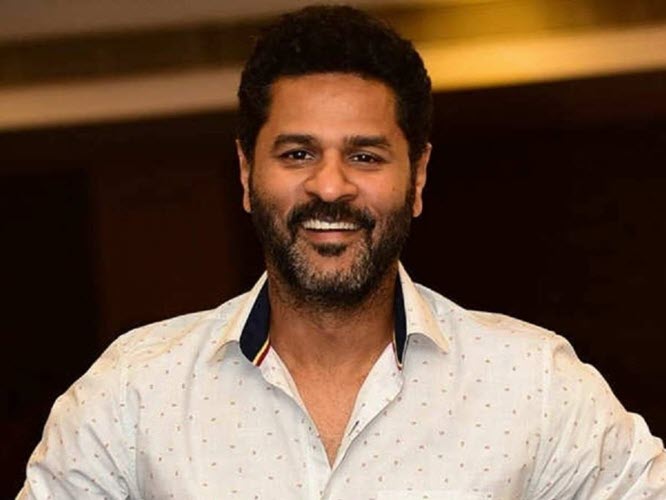 Prabhu Deva is an Indian dance choreographer, film director, producer and actor.
Early Life
He was born on 3 April 1973, in Karnataka, India. He got his inspiration from his father, Mugur Sundar, who was a dance master for popular movies in South India. In order to pursue his passion for dancing, he learned Bharatanatyam and western styles.
Career
Deva first appeared as a boy in the 1986 Tamil film Mouna Ragam in the song "Panivizhum Iravu". Later in 1988 he was a background dancer in the Tamil film Agni Natchathiram. Then in 1999, Deva, Shobhana and A. R. Rahman performed at a Michael Jackson tribute concert called "MJ&Friends" in Munich, Germany.
His first movie as a dance director was Vetri Vizha directed by Kamal Haasan. He then went into acting.
He's choreographed more than 100 movies.
In 2010, he became the chairman and director of Prabhu Deva's Dance Academy in Singapore.
He was in Kadhalan with Nagma, his first movie as a hero. In Tamil, Telugu and Kannada, he has a lot of fans. He starred with his brothers in 123.
The production company Prabhu Deva Studios was founded by Prabhu Deva in the year 2016. It produced the film Devi, which was directed by A. L. Vijay. After the success of the film, he appeared in Gulaebaghavali, silent film Mercury and Lakshmi in the year 2018. He had a bunch of sequels in 2019, including Charlie Chaplin 2, and Devi 2. Both films failed commercially.
He acted in Hindi, Telugu, Tamil, Malayalam, Kannada films including ABCD (2013), Lakshmi (2005), Pon Manickavel (2019), and Street dancer (2020).
Some movies directed by him, including Shankardada Zindabad (2007), Wanted (2009), Ramaiya Vastavaiya (2013), Dabangg 3 (2019), Rowdy Rathore (2012), R.. Rajkumar (2013) and Singh is Bliing (2015)and Radhe (2020).
Other appearances
After appearing in junior roles such as "Rajathi Raja" in Agni Natchathiram (1988), he made brief solo appearances in songs such as "April Mayile" in Idhayam (1991), "Lallaku Doldapi Ma" in Suriyan (1992), "Chinna Rasave" in Walter Vetrivel (1993), and "Chikku Bukku Rayile" in Gentleman (1993). He performed with Madhuri Dixit for the Pukar song "Ke Sera Sera". In the 2006 Telugu film Style, he starred with Lawrence Raghavendra. He performed "No Problem" with Apache Indians for his movie Love Birds.
At the opening ceremony of 2012 Indian Premier League, he performed with Amitabh Bachchan, Salman Khan, Kareena Kapoor, Priyanka Chopra, and Katy Perry.
Award
He was honoured with two National Film Awards for Best Choreography. In 2019, he received the Padma Shri, the fourth highest civilian award of India.
Read More; 3 April in Indian and World History
Read Also; Field Marshal Sam Manekshaw