PM inaugurates second phase of Saansad Khel Mahakumbh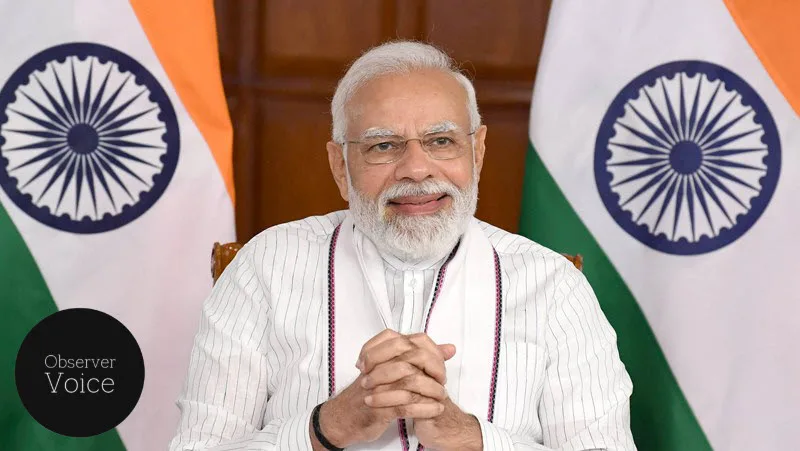 Prime Minister Narendra Modi inaugurated Saansad Khel Mahakumbh 2022-23 via video conference today. Since 2021, Shri Harish Dwivedi, a Member of Parliament from Basti district, has organized Saansad Khel Mahakumbh. Khel Mahakumbh organizes competitions in indoor and outdoor sports such as wrestling, kabaddi, kho kho, basketball, football, hockey, volleyball, handball, chess, carrom, badminton, table tennis, etc. The Khel Mahakumbh also features competitions in essay writing, painting, rangoli making, etc.
He said that Basti is the pious land of Maharishi Vashist, which is a land of labor and meditation, asceticism, and renunciation. According to the Prime Minister, successful sports players are focused on their goals and overcome every obstacle they encounter to achieve their goals.
Assuring that India's traditional expertise in sports will be expanded through such events, the Prime Minister praised the scale of Khel Mahakumbh. About 200 parliamentarians have organized Khel Mahakumbhs in their constituencies. Shri Modi, a Member of Parliament from Kashi, informed me that similar events are being organized in Varanasi as well. MPs are shaping the future of the next generation by organizing such events, said the Prime Minister.
Under the Sports Authority of India, performing athletes are being identified through these games for further training. At this year's Khel Mahakumbh, about 40,000 athletes are participating, three times more than last year.
Our daughters of the land played Kho Kho with great skill, dexterity, and team spirit, which delighted the Prime Minister. In his remarks, the Prime Minister congratulated everyone involved in the game and wished them all the best.
The Prime Minister expressed his belief that the girls of Basti, Purvanchal, Uttar Pradesh, and all over India will show their talent and skills on a global stage as part of the Sansad Khel Mahakumbh. The Prime Minister recalled the outstanding achievement of the team captain in the Women's U-19 T20 Cricket World Cup, Ms. Shefali Verma, who scored five consecutive boundaries and hit a six on the last ball, accumulating 26 runs in one over. As a result of Saansad Khel Mahakumbh's role in scouting and harnessing such talent, talent is available in every corner of the country.
Khel Mahakumbh is a novel initiative that provides the youth of District Basti and neighboring areas with an opportunity to showcase their sporting talents and is designed to motivate them to pursue sports as careers.
Among the youth of the region, it aims to instill discipline, teamwork, healthy competition, self-confidence, and nationalism.