Patriot Day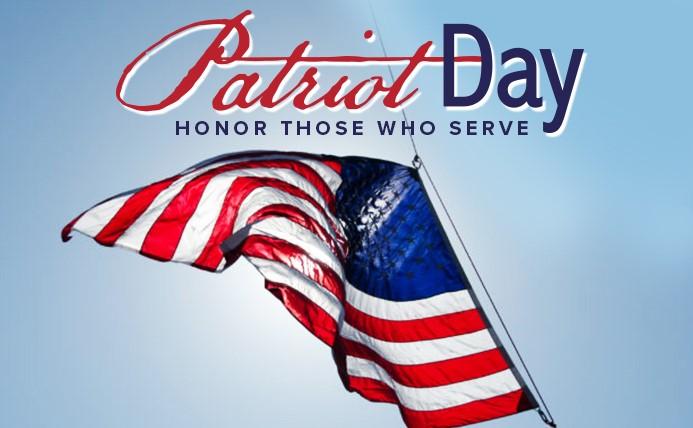 In the United States, Patriot Day occurs on 11 September of each year in memory of the people killed in the 11 September attacks of the year 2001.
Patriot Day on 11 September honors the memory of the nearly 3,000 innocent victims who died in the 11 September 2001, terrorist attacks. Each year Americans dedicate this day to remembering those who died and the first responders who risked their own lives to save others.
By a joint resolution of the U.S. Congress on 18 December 2001, 11 September was designated as Patriot Day. The resolution calls for the president of the United States to issue a yearly proclamation requesting that all U.S. flags be flown at half-staff. Further, Americans are asked to honour the dead with a moment of silence beginning at 8:46 AM, the time the first plane, American Airlines Flight 11, struck the North Tower of the World Trade Center on 11 September 2001, and to respect the ceremonies of remembrance when they are conducted. Prior to passage of the resolution, several other names had been proposed for the day, such as the National Day of Remembrance and the National Day of Prayer and Remembrance.
Patriot Day is not a federal holiday; schools and businesses remain open in observance of the occasion, although memorial ceremonies for the 2,977 victims are often held. Volunteer and service opportunities are coordinated by the Corporation for National and Community Service.