Covid Performance Index—India ranked 86 out of 98 countries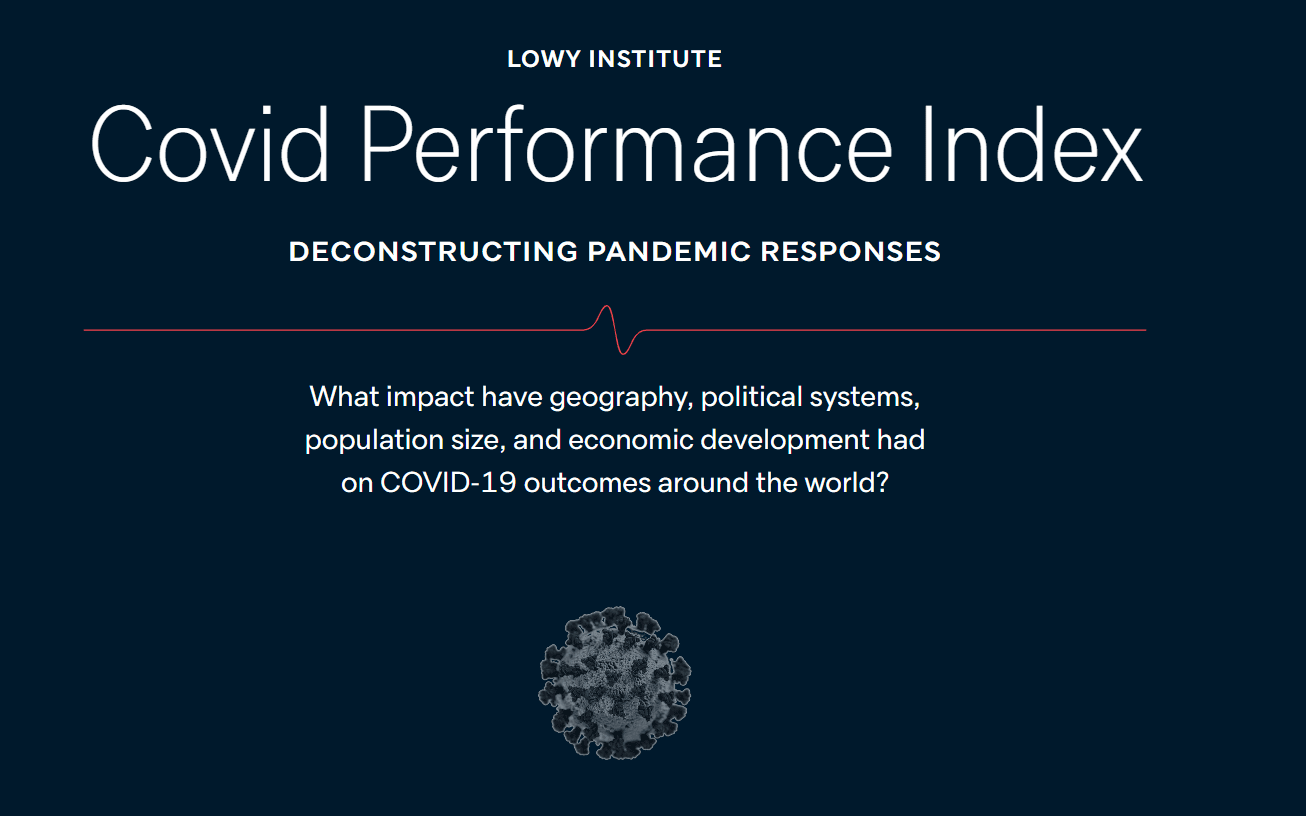 India ranked 86 out of 98 countries in Covid Performance Index­­­.  India's neighbors did fairly better.  Pakistan stood at 69th rank, Nepal at 70th; whereas Bangladesh stood at 84th rank. Sri Lanka stood at 10th rank.
New Zealand, Vietnam, Taiwan grabbed the top spots and reported at first, second, and third positions respectively.
Brazil stood at the last rung of the ladder. Other prominent nations like the USA stood at 94th rank and Russia at 76th place. China was not included in this ranking due to a lack of publicly available data on testing.
The report is called as "Covid Performance Index­­­" and studied by Lowy Institute, an Australian think tank, which sought to assess the impact of geography, political systems, and economic development in assessing outcomes.
The study explored how almost 100 countries with publicly available and comparable data on the virus have managed the pandemic to date following their hundredth confirmed case of COVID-19. Countries have been sorted into broad categories — by regions, political systems, population size, and economic development — to determine whether significant variations exist between different types of states in the handling of the pandemic. The study spans 36 weeks that followed every country's hundredth confirmed case of COVID-19, using data available to 9 January 2021. Fourteen-day rolling averages of new daily figures were calculated for the following indicators: Confirmed cases, confirmed deaths, confirmed cases per million people, confirmed deaths per million people, confirmed cases as a proportion of tests, and tests per thousand people.
The study considered various factors and population was one of them. It was observed that smaller countries with fewer than 10 million people "consistently outperformed their larger counterparts throughout 2020".
The report concludes that No single type of country emerged as the unanimous winner in the examined period. Certain structural factors appear to be more closely associated with positive outcomes. For example, smaller countries (with populations of fewer than 10 million people), cohesive societies, and capable institutions proved more agile than the majority of their larger counterparts in handling the health emergency for most of 2020.