Any Day Now had its Indian premiere at IFFI 52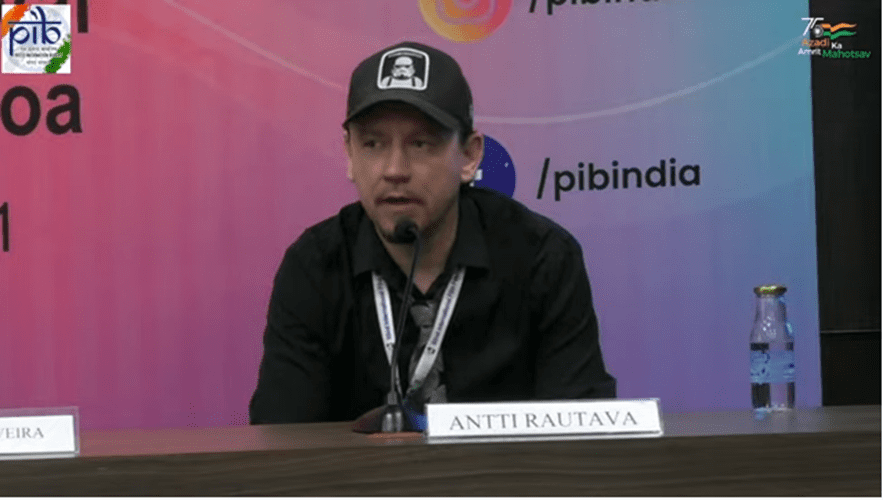 Writer (Any Day Now), Antti Rautava at IFFI52
Any Day Now aims to show – the person, the human being – not just their count where they are labelled as 'refugees' as we see in the media. It poses the universal question as why some can stay while others must leave: These were the words by writer Antti Rautava of IFFI 52 international competition film Any Day Now, which as per the writer makes a sincere effort to send across the message that 'refugee' is not an identity.
Antti Rautava said so while attending a press conference on the side-lines of the 52nd International Film Festival of India, being held in Goa in a hybrid format, during 20 – 28 November 2021.The film has been screened in the International Competition Category of the festival.
IFFI 52 unveils potpourri of films in World Panorama Section
What movie is all about?
Directed by Hamy Ramezan, Any Day Now tells the story of thirteen-year-old boy Ramin Mehdipour and his Iranian family, who have been living in a refugee centre in Finland under the danger of getting deported at any moment as their asylum application gets rejected.
Sharing how he became a part of the project which is loosely based on the life of the director himself.  Rautava said, "He and his family had fled from Iran to Finland when he was 9 years old. This film is very intimate and personal for him."
This project started with Director Hamy Ramezan,almost 10 years ago; he and his family had fled from Iran to Finland when he was 9 years old and this film was very intimate and personal for him

– Director (Any Day Now), Antti Rautava at #IFFI52 https://t.co/tMhGbFD4eC pic.twitter.com/BaWnJ6RiWd

— PIB India (@PIB_India) November 25, 2021
Describing further, Rautava said, "We have tried to portray the family ties through powerful expressions. It shows a mirror to their attitude towards their dignity, ability to cherish the present and live in the moment."
Just as Ramin starts to enjoy the school holidays, the family receive the news about rejection of asylum application. There is looming danger of deportation. As Ramin starts the new school year, every friendship will be even more precious than ever.
He expressed happiness over how their film is getting appreciation during its Indian premiere at IFFI.
On 23 November, 'Bablu Babylon Se' screened at IFFI52. The film is featured in the Indian Panorama non-feature section and its Director Abhijeet Sarthi interacted with the media.