22 October: Tribute to Cezanne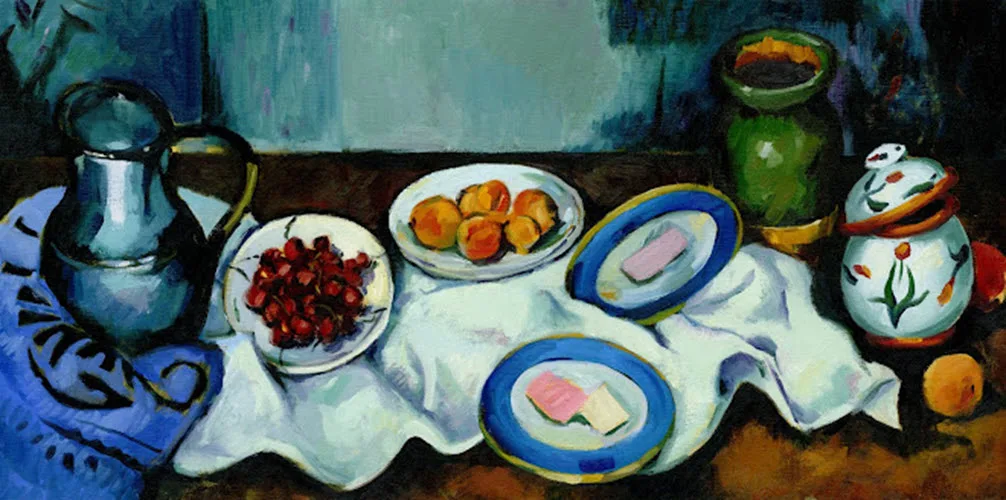 Image Courtesy: Google Doodle
Paul Cézanne (19 January 1839 – 22 October 1906)  was a French painter and Post-Impressionist artist whose work laid the foundations of the transition from the 19th-century conception of artistic endeavor to a new and radically different world of art in the 20th century. Cézanne's often repetitive, exploratory brushstrokes are highly characteristic and clearly recognizable. He used planes of color and small brushstrokes that build up to form complex fields. The paintings convey Cézanne's intense study of his subjects. His work is seen as a bridge between late 19th-century Impressionism and the early 20th century's new line of artistic enquiry, Cubism.
Life and Career
Paul Cézanne was born in Aix-en-Provence, France on 19 January 1839. He studied at the École des Beaux-Arts in Aix-en-Provence, but was expelled for poor behavior. He then moved to Paris where he studied at the Académie Suisse, and was influenced by the Impressionist painters. However, he was not a part of the Impressionist exhibitions and kept a certain distance from the group.
In the 1870s and 1880s, Cézanne began to develop his own style, which was heavily influenced by his deep study of the work of the Old Masters. He was particularly interested in the work of Poussin and Raphael. He also became friends with the Impressionist Camille Pissarro, who became a mentor to him.
Cézanne's paintings from this period were met with mixed reviews from critics and the public, but he continued to develop his style and technique. He made several trips to the south of France, particularly to the Montagne Sainte-Victoire, which became one of his favorite subjects.
In the 1890s, Cézanne began to gain recognition for his work, and was included in the first exhibition of the Société Nationale des Beaux-Arts in Paris in 1890. He also exhibited with the Impressionists in 1895 and 1896.
Cézanne's later works, painted after 1900, are considered some of his most powerful and original. He continued to explore the use of geometric shapes and planes of color, and his brushstrokes became more expressive.
He died in Aix-en-Provence on 22 October 1906, but his influence on the development of modern art was significant. Many artists, including the Cubists and the Fauvists, were heavily influenced by his work.
Award and Legacy
His work was highly influential on the development of 20th-century art. In 1895, Cézanne was awarded a gold medal at the Salon des Artistes Français, but this was more of an exception than a rule, as his work was often rejected by the jury of the official salons. His work was also not highly sought after by collectors and buyers during his lifetime, and he struggled financially.
However, after his death, Cézanne's reputation began to grow. In 1907, a retrospective exhibition of his work was held at the Salon d'Automne in Paris, which was well-received by critics and the public. In the following years, his work was exhibited in several major European cities, and his influence on the development of modern art became widely acknowledged.
Cézanne's legacy is considered to be the bridge between late 19th-century Impressionism and the early 20th century's new line of artistic enquiry, Cubism. His emphasis on simplification and geometricization of form, as well as his use of vibrant color, had a profound impact on the development of various modern art movements. His works are considered as masterpieces and are featured in many of the world's most renowned museums and galleries.
On 19 January 2011, Google Doodle celebrated Cezanne's 172nd Birthday.