17 January: Remembering Abdul Hafeez Kardar on Birthday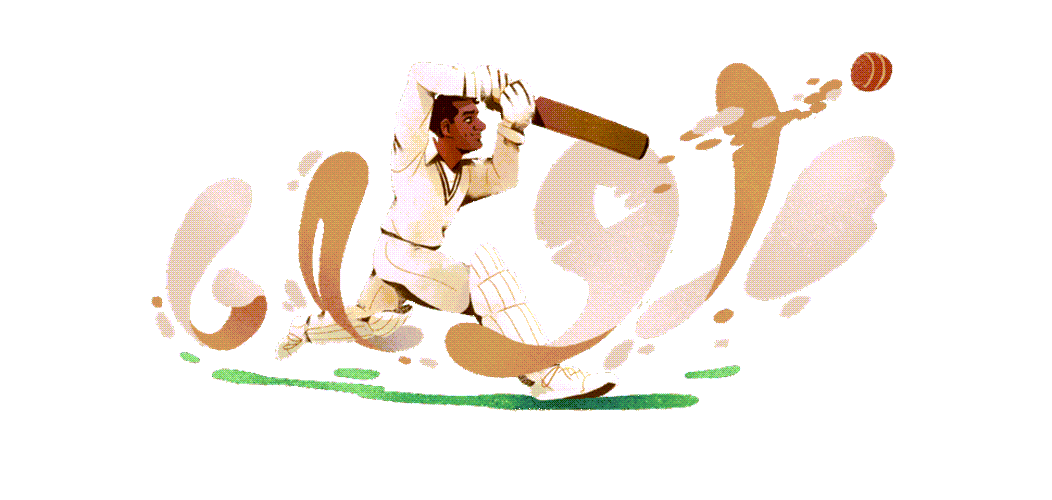 Image Courtesy: Google Doodle
Abdul Hafeez Kardar (17 January 1925 – 21 April 1996) was a Pakistani cricketer, politician, and diplomat.  He was affectionately known as "The Skipper." One of the few players to have played Test cricket for both India and Pakistan, Kardar captained Pakistan's first Test team and is widely remembered as the father of Pakistani cricket.
Life and Career
Abdul Hafeez Kardar was born on 17 January 1925 in Lahore. He belongs to a prominent cricket-playing family. Kardar was educated at Islamia College and traveled to England to represent India in Test play. A left-handed batsman and slow left-arm orthodox bowler, he went on to play for Oxford and Warwickshire County Cricket Club where he was coached by the esteemed New Zealand cricketer Martin Donnelly.
Following Pakistan's partition from India in 1947, Kardar joined the Pakistani team and campaigned for the country to earn full Test status, which was finally granted in 1952. In 23 matches as their captain, Kardar led Pakistan to at least one victory over each of the Test teams they ever faced, including powerhouses such as Australia, India, New Zealand, and the West Indies. On his last tour in 1957, he ignored doctor's orders and played against the West Indies with a broken finger, bowling 37 overs and scoring 57 during the match.
A fierce competitor on and off the field, Kardar was deeply engaged in the organization of Pakistani cricket, an early advocate of neutral umpires, and a passionate protester against political interference in the administration.
He died on 21 April 1996 at an age of 71.
Award and Legacy
He is widely regarded as one of the greatest cricketers in Pakistan's history.
During his career, Kardar captained Pakistan in their first Test series wins, against England and Australia. He was also the first captain of Pakistan's national team. He is considered as one of the greatest Test cricketer for Pakistan.
After retiring from cricket, Kardar served as the President of the Pakistan Cricket Board and as a member of the International Cricket Council.
In recognition of his contributions to Pakistani cricket, Kardar received the Pride of Performance Award from the Government of Pakistan in 1958. He was awarded with Sitara-e-Imtiaz, Pakistan's third-highest civilian award, in recognition of his services to the country's cricket in 2012.
Kardar's legacy is one of a trailblazer and a true gentleman of the game, he is remembered as a leader on and off the field, and his contributions to Pakistan cricket have been invaluable.
On 17 January 2019, Google Doodle celebrated Abdul Hafeez Kardar's 94th Birthday.