14 January: Remembering Petr Semenov-Tian-Shansky on Birth Anniversary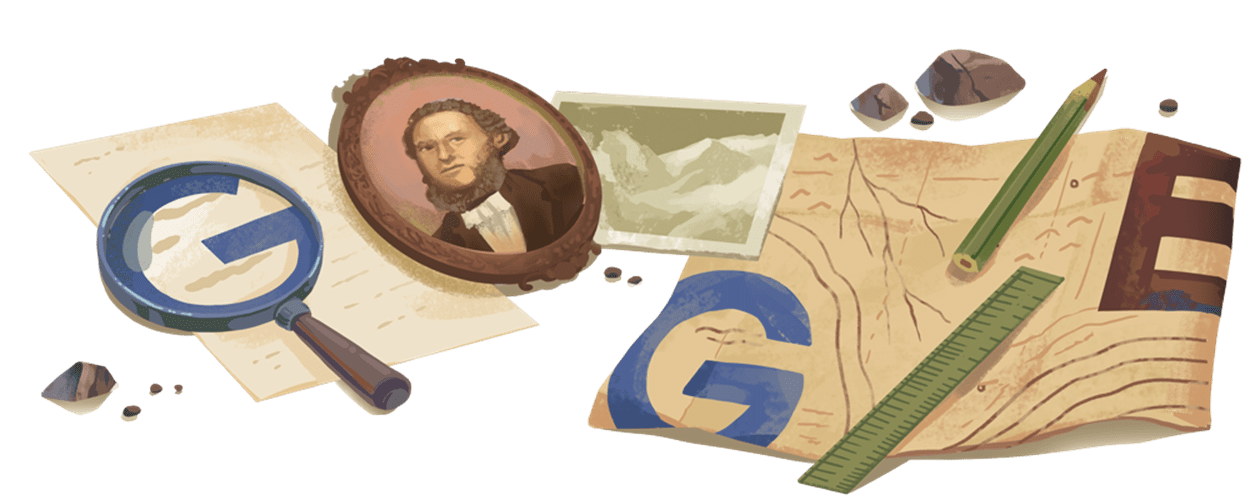 Image Courtesy: Google Doodle
Petr Semenov-Tian-Shansky (14 January 1827 – 26 February 1914) was a Russian geographer, geologist, and explorer. He is best known for his explorations of the Tian Shan mountain range in Central Asia, for which he is often referred to as the "father of the Tian Shan." He made several expeditions to the region in the late 19th and early 20th centuries, during which he mapped and studied the geography, geology, and people of the area. Semenov-Tian-Shansky's work was an important contribution to the study of Central Asia and the Tian Shan Mountain range.
Life and Career
 Petr Petrovich Semenov was born on 14 January 1827  into a wealthy family near the city of Ryazan in Western Russia. He took an interest in botany and history as a child and went on to study natural sciences at St. Petersburg University. Following his graduation, he was admitted to the prestigious Russian Geographical Society, where he set out to translate work by the famous German geographer Karl Ritter. It was this project that first inspired Semenov to explore Central Asia's Tien Shan mountain range, which was almost entirely uncharted by western scientists.
In 1856, Semenov embarked on his legendary first expedition of the Tien Shan. Over the course of two journeys, he classified enormous areas of mountainous terrain and discovered eight new plant species. After his return, Semenov was elected vice president of the Russian Geographical Society and encouraged a new generation to follow in his footsteps as explorers. Semenov became a senator in 1882 and went on to spearhead Russia's first population census in 1897.
He died on 26 February 1914.
Award and Legacy
Petr Semenov-Tian-Shansky received several awards and honors for his explorations and research in Central Asia. He was awarded the gold medal of the Russian Geographical Society, and the Order of St. Vladimir, 4th class. He was also a member of the Russian Academy of Sciences and the French Geographical Society.
His legacy lives on through the many maps, books, and articles that he published about the Tian Shan region, which continue to be used by geographers, geologists, and other scientists. His work also influenced later explorers and researchers who were interested in the region.
Additionally, his name is given to several geographical features in the region, such as the Semenov-Tian-Shansky peak, which is located in Kyrgyzstan and Kazakhstan, and the Semenov-Tian-Shansky glacier, located in the Tien Shan.
In summary, Petr Semenov-Tian-Shansky is considered as one of the most important explorers of central Asia, and his work continues to be a valuable source of information about the region for scientists and researchers.
In honor of his geographic accomplishments, Semenov was given the honorific title of Tian-Shansky on the 50-year anniversary of his iconic excursion.
On 14 January 2021, Google Doodle celebrated Petr Semenov-Tian-Shansky's 194th birthday.