11 November: Remembering Kuppali Venkatappa Puttappa on his Punya Tithi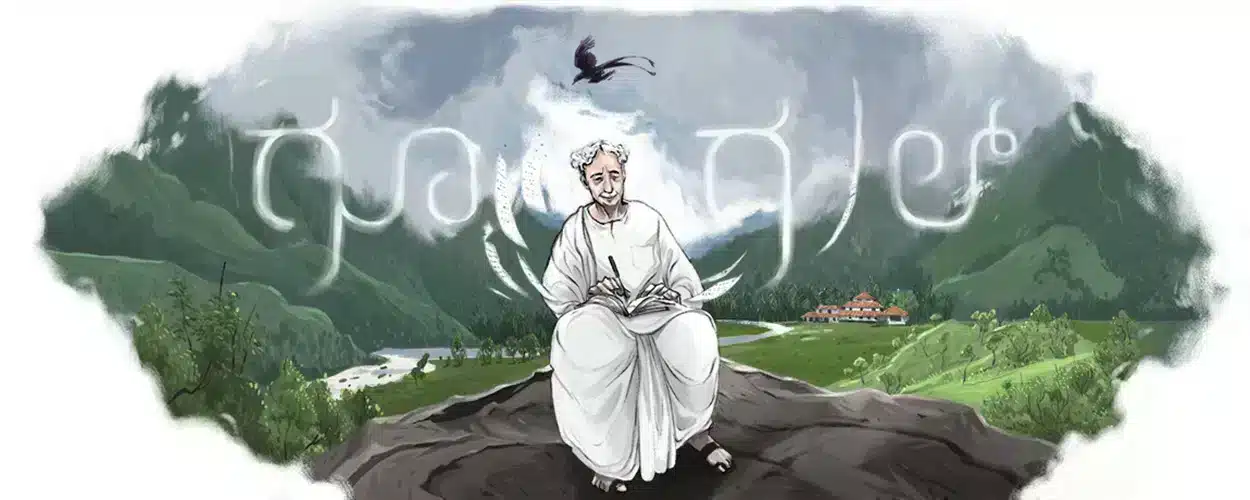 Kuppali Venkatappa Puttappa (29 December 1904 – 11 November 1994) popularly known by his pen name Kuvempu, was an Indian poet, playwright, novelist, and critic. He was a renowned Kannada poet, writer, and philosopher from Karnataka, India. He was one of the foremost figures in modern Kannada literature and was the first Kannada writer to be awarded the prestigious Jnanpith award.
Life and Career
Kuvempu was born on 29 December 1904 in Hirekodige, a village in the Chikkamagaluru district of Karnataka, in 1904. He received his early education in a village school and later studied at Mysore University, where he earned his bachelor's and Master's degrees in English literature.
Kuvempu's literary career spanned more than six decades, during which he wrote numerous poems, plays, novels, and essays. He is best known for his contributions to modern Kannada poetry, which were marked by his unique style and deep philosophical insights. Some of his most famous works include "Sri Ramayana Darshanam," "Bhakta Kuchela," and "Chidambara Rahasya."
In addition to his literary achievements, Kuvempu was also an active social and political reformer, who worked tirelessly to promote the values of humanism and social justice. He passed away in 1994, leaving behind a rich legacy of literature and thought that continues to inspire and influence readers around the world.
Award and Legacy
He is awarded with numerous recognitions. He was awarded  Sahitya Akademi Award in 1955, Padma Bhushan in 1957, Jnanapith Award in 1967, Padma Vibhushan in 1988, and Karnataka Ratna in 1992. Unfortunately, On 23 November 2015 night, many valuables including the Padma Shri and Padma Bhushan awards conferred on poet laureate Kuvempu were stolen from Kavimane.
The Kuvempu University in Shimoga, Karnataka was established in 1987. The Vishwamanava Express was named in honour of Kuvempu's idea of "Vishwa Manava". India Post honored Kuvempu by releasing a postage stamp in 1997 and 2017. On 29 December 2017, Google Doodle celebrated Kuppali Venkatappa Puttappa's 113th Birthday.
Death and Immortality
He died on 11 November 1994 in Mysore, Karnataka at an age of 88.