Yasmin Ahmad (7 January 1958 – 25 July 2009) was a Malaysian film director and screenwriter. She was known for her emotional and thought-provoking films, which often explored themes of family, love, and cultural relationships. Ahmad's films were popular in Malaysia and around the world, and she was considered one of the most influential figures in the Malaysian film industry.
Yasmin Ahmad Quotes
Here are quotes of Yasmin Ahmad: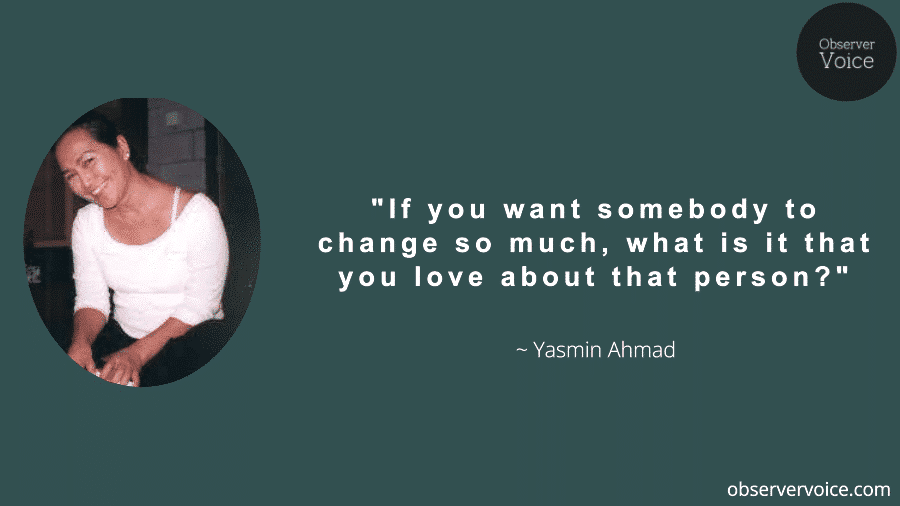 If you want somebody to change so much, what is it that you love about that person ?
God gives everyone the same amount of talent. It's just up to you to korek (dig).
When you're unsure, jump with your eyes closed and legs wide open.
Energy cannot be destroyed. It just takes on different forms.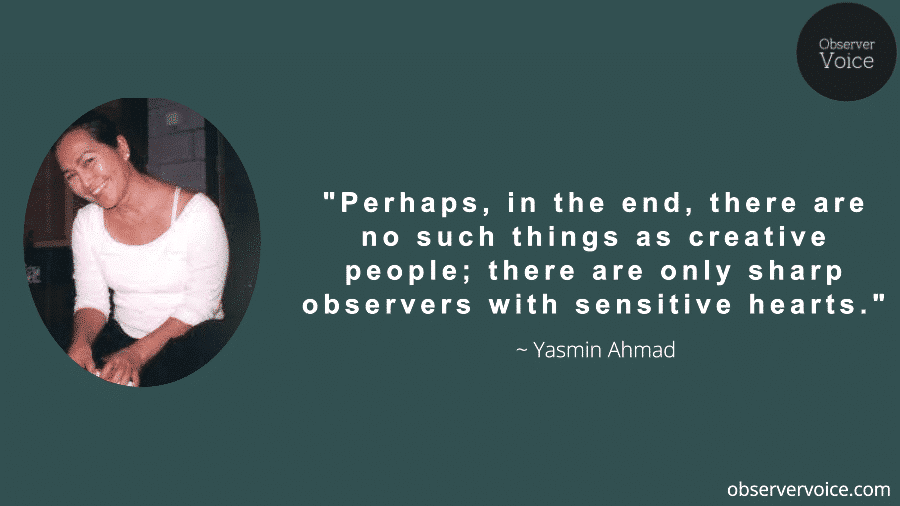 Perhaps, in the end, there are no such things as creative people; there are only sharp observers with sensitive hearts.