World Migratory Bird Day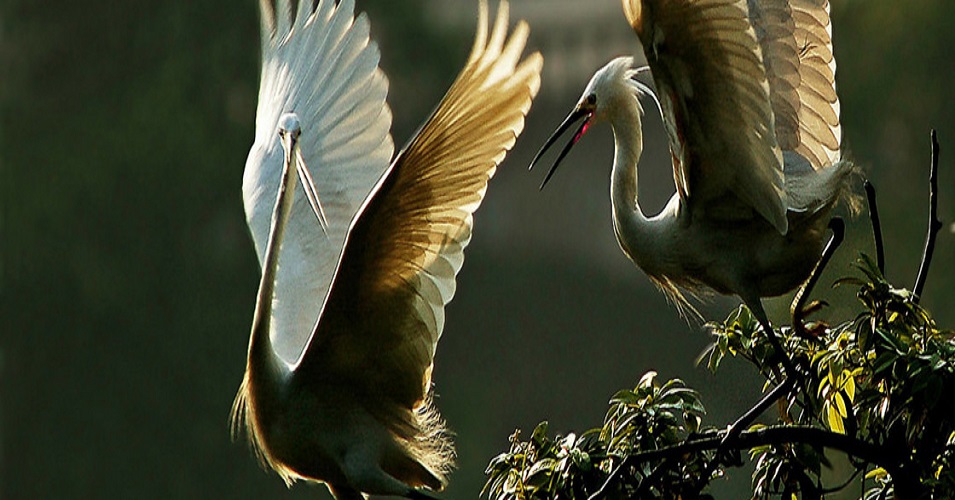 The World Migratory Bird Day (WMBD) is an annual awareness-raising campaign aimed at highlighting the importance of conserving migratory birds and their habitats. This program has a global reach and is an effective tool for raising global awareness about the threats faced by migratory birds, their ecological importance, and the need for international cooperation to conserve them.
Around the world, people organize public events such as bird festivals, education programs, exhibitions, and bird-watching excursions to celebrate WMBD. These activities can also take place at any time of the year since countries or regions observe the peak of migration at different times, but the main days for the international celebrations fall on the second Saturday in May and in October.
Theme of World Migratory Bird Day
"Light Pollution" will be the focus of the World Migratory Bird Day 2022 campaign. Globally, artificial light is increasing by at least 2 percent every year, which adversely affects many bird species.
History of World Migratory Bird Day
The first World Migratory Bird Day was celebrated in 2006 by the Secretariat of the Agreement on the Conservation of African-Eurasian Migratory Waterbirds (AEWA) in collaboration with the Secretariat of the Convention on the Conservation of Migratory Species of Wild Animals (CMS). Since then, WMBD has been celebrated annually and has grown in popularity as more countries, organizations, and individuals join the campaign each year.
During the CMS COP12 in Manila, Environment for the Americas (EFTA), CMS, and AEWA announced an innovative partnership uniting two of the world's largest bird education campaigns – the International Migratory Bird Day (IMBD) and the World Migratory Bird Day (WMBD). From 2018, the new joint campaign carries the name "World Migratory Bird Day" and is celebrated twice a year, on the second Saturday in May and in October, making it possible to organize events in countries around the world during peak bird migration times.
Read More: 14 May in Indian and World history
Significance of World Migratory Bird Day
WMBD aims to ensure a healthy bird population and protect breeding, non-breeding, and stopover habitats of migratory birds. WMBD's importance lies in its ecological importance. We need them to maintain ecological balance and biodiversity.
The ecological connectivity and integrity must be restored in order to boost the natural movements of migratory birds. Birds are the ambassadors of nature and these factors play a crucial role in migratory birds' survival and well-being.