Shri Manoj Ahuja, inaugurates one-day India Cold Chain Conclave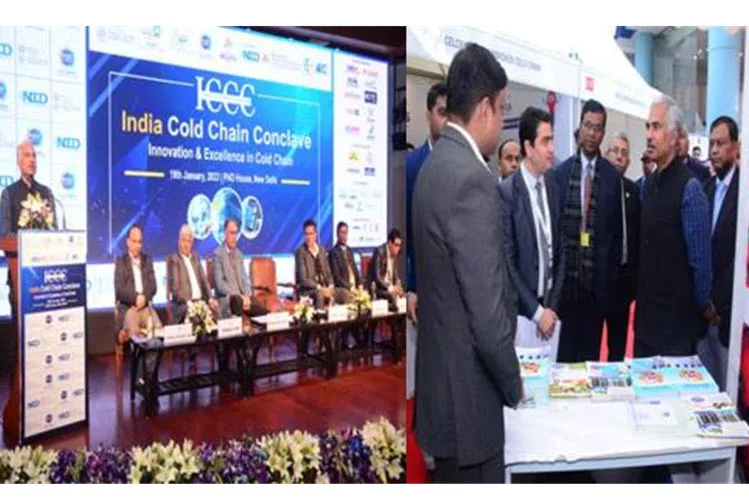 PHD Chamber of Commerce & Industry (PHDCCI) and the National Centre for Cold Chain Development (NCCD) organized an exhibition and conference today in New Delhi called the "India Cold Chain Conclave" with the Ministry of Agriculture and Farmers Welfare. The conference was organized with the aim of bringing all stakeholders on one common platform where they can contribute thoughts and ideas for the growth of the industry in a sustainable manner and explore ways of reducing post-harvest losses with relevant technologies. Industry leaders also showed off their innovations and excellence in the cold chain sector at a concurrent exhibition.
Shri Manoj Ahuja, Secretary, Department of Agriculture and Farmers Welfare, inaugurated the conclave and exhibition. As a result, he said that the Ministry of Agriculture recognizes how important the cold chain industry is to ensuring food safety, reducing food waste, and increasing the shelf life of perishables. To help strengthen this sector, the ministry has put together a bunch of policies and programs. The Indian cold chain industry needs technological innovation to grow and develop. Modern refrigeration and cooling systems allow perishable products to be stored and transported at much lower temperatures, thereby extending their shelf life. Exports of perishable goods from India have increased since the products can now reach international markets in better shape.
The Horticulture Cluster Development Programme of the MoA&FW approved horticulture clusters for various parts of the country during the Conclave. Shri Ahuja handed over the letters of acceptance to the five Cluster Development Agencies and Implementing Agencies for their respective clusters. There are apples in Shopian (J&K), bananas in Ananthapur (Andhra Pradesh), grapes in Nasik (Maharashtra), mangoes in Mahbubnagar (Telangana), and turmeric in West Jaintia Hills (Meghalaya). Among the Implementing Agencies are FIL Industries Pvt. Ltd., Desai Agrifoods Pvt. Ltd., Sahayadri Farms Post-Harvest Care Limited, Prasad Seeds Pvt. Ltd., and Meghalaya Basin Management Agency through their Cluster Development Agencies namely JK HPMC, Andhra Pradesh Horticulture Development Agency, Maharashtra State Horticulture and Medicinal Board, Telangana State Horticulture Development Corporation Limited and Meghalaya State Agricultural Marketing Board. A total of 7 other pilot clusters are also in the works, including Mango for Kutch and Lucknow, Pomegranate for Solapur & Chitradurga, Banana for Theni, Apple for Kinnaur, and Pineapple for Sepahijala.
According to Dr. Abhilaksh Likhi, Additional Secretary (DA&FW), the Indian cold chain industry will grow significantly in the next few years. The rise in e-commerce and online grocery sales, as well as the demand for perishables like fruits, vegetables, and meat, is driving this growth. In order to ensure food security and public health, the government needs to support the development of the cold chain industry in India.
As Joint Secretary (Horticulture), Shri Priya Ranjan says, "The Agriculture Ministry, under the dynamic leadership of the Agriculture Minister, is working hard to understand all the new cold chain needs emerging, and we're working on a bunch of new cold chain initiatives."
In the technical sessions, delegates deliberated in detail about logistics and cluster development to unlock cold chain development prospects. They also discussed cold chain energy efficiency, refrigeration technology, the importance of IoT in cold chains, etc., in order to improve the development of the cold chain in a sustainable way.
APEDA, Bureau of Energy Efficiency, Ministry of Agriculture, Ministry of Food Processing Industries, and others attended the event. More than 250 people attended the conclave from different government departments, corporations, technology providers, traders, exporters, researchers, and other stakeholders.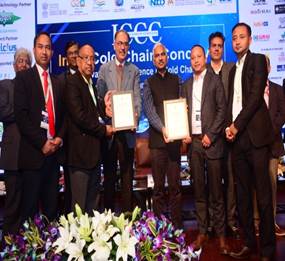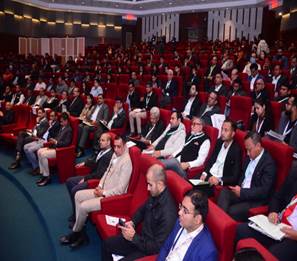 **News Source: PIB India**