Shivakumara Swami, an Indian educator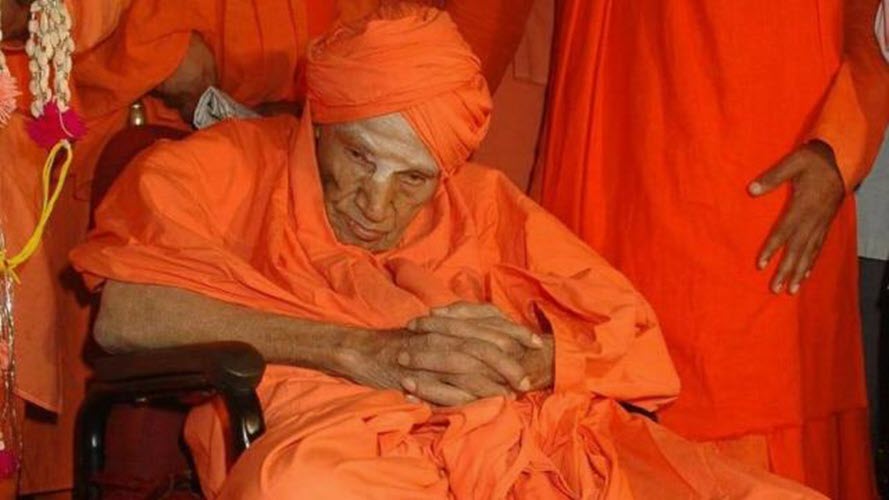 Shivakumara Swami (1 April 1907 – 21 January 2019), a humanitarian, spiritual leader and educator.
Early Life
Shivakumara Swami was born on 1 April 1907, in Karnataka, India. In Nagavalli, he finished his elementary education in an Anglo-Vernacular school. In 1926, he completed his Matriculation. He also lived at Siddaganga Matha during this time. After that, he enrolled in Central College of Bangalore to study arts and physics however, he couldn't complete the degree because he was named successor of Uddana Shivayogi Swami to run Siddaganga Matha. He spoke Kannada, Sanskrit, and English fluently.
Social Work
He built 132 educational institutions, from preschool to colleges for engineering, science, arts, management, and vocational training. He founded a bunch of schools that teach traditional Sanskrit as well as modern science and technology.
His philanthropic work was widely respected by everyone. He firmly believed in two tenets of the Lingayat religion- education and feeding the hungry
Currently, the Swami's gurukul houses more than 10,000 kids from 5 to 16 who receive free food, education, and shelter always. Shivakumara Swamiji Prashasti institute, dedicated to Swamiji, was announced by the Government of Karnataka in 2007. During a visit to Swami in Tumkur, former President A.P.J. Abdul Kalam complimented him on his work in education and humanitarianism.
Award
In 1965, he was awarded an honorary Doctor of Literature degree by Karnataka University. He also got the Karnataka Ratna award, the highest civilian honor in Karnataka, in 2007.
In 2015, he received the Padma Bhushan, India's third-highest civilian award.
Death
He died on 21 January 2019, in Karnataka, India.
He was almost 112 when he died from multiple infections. A public holiday was announced in Karnataka for the following day as well as a three-day state mourning period.