Sadhguru and Nikeata Thompson Discuss Save Soil
7 hours and 550 kilometers on the road later, Sadhguru and the team pulled into Berlin on Day 4 of the Save Soil journey. With the enthralling reception in the Netherlands just a day away, the team was ready to pick up right where they had left off. Driving through the quaint streets of Berlin on a Thursday morning, through roads lined with bare trees taking in the first signs of spring, the first stop in the capital was Berlin Factory.
In a conversation with renowned dancer and choreographer Nikeata Thompson, Sadhguru alarmed us to the dangerous implications poor soil quality has on the nutritional quality of our food, citing the US as a key example where despite food and lifestyle choice afforded by affluence, the nation struggles with many nutritional challenges.
A Full House with Toni Garrn
At the much-awaited first public event in Germany, by 4:15pm, a group of enthusiastic participants were already dancing outside the venue to the beat of their own drum to a rendition of 'Le le le le le.' By 5:30pm Sounds of Isha had hit the stage, charming the crowd with their signature tunes as the audience waited for the roar of Sadhguru's motorcycle to be heard.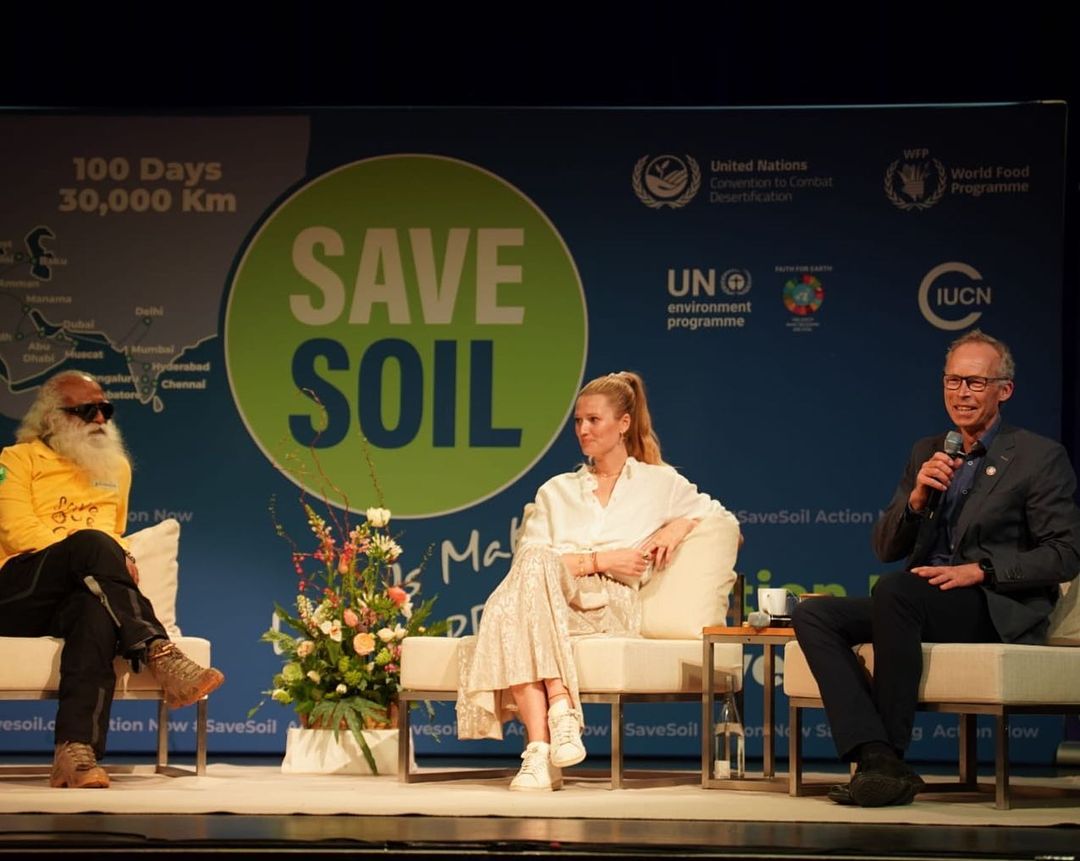 Sadhguru received an enthralling reception outside the full house at Hotel Berlin, the first public event in Germany with fashion model, actress and humanitarian Toni Garrn who has participated in humanitarian efforts in rural Africa to aid young girls in getting access to education and healthcare. In an engaging discussion, Sadhguru warned of the many repercussions of soil extinction, including forced migration and war, mentioning the unrecorded horrors women and children suffer when forced to migrate, and the irreplaceable value of food growing on people's land. Touching on Toni's expressed concern as the mother to an infant, Sadhguru emphasized the importance of setting a good example for our children by becoming conscious human beings, if we want to inspire them to do the right things.
The event ended in a heart-warming moment when 6-year-old Suzie from Poland came on stage to offer Sadhguru a Save Soil painting.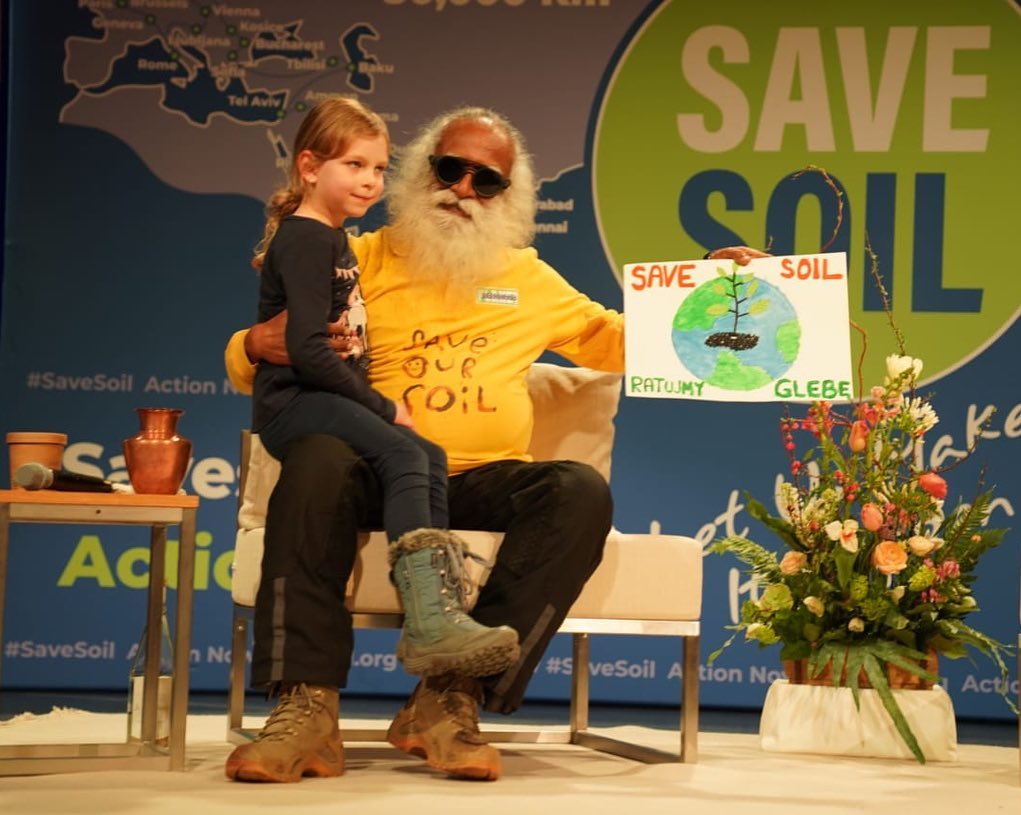 An exhausted team huddled in the reception area of the B&B for a traditional South Indian dinner of sambar and rice prepared by the lovely kitchen volunteers in the heart of Berlin.