I agree to die thousands of times for my motherland, without thinking about the pain I'll be getting. Oh God! Allow me to born again multiple times even after dying continuously.
Even I Face death for thousand times for the sake of my motherhood, I shall not be sorry. Oh, Lord! Grant me a hundred births in India. But grant me this too, that each time I may give up my life in the service of my motherland.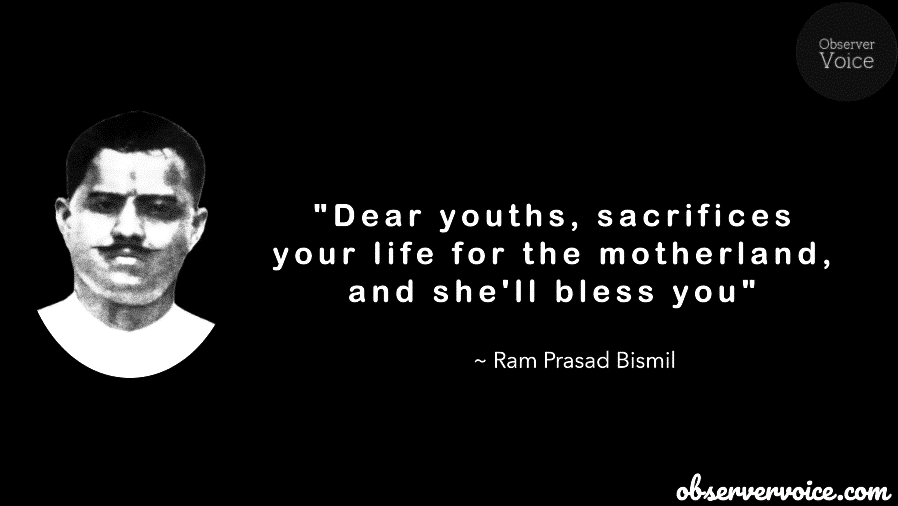 Never neglect or look at someone with hatered, treat everyone with love and compassion.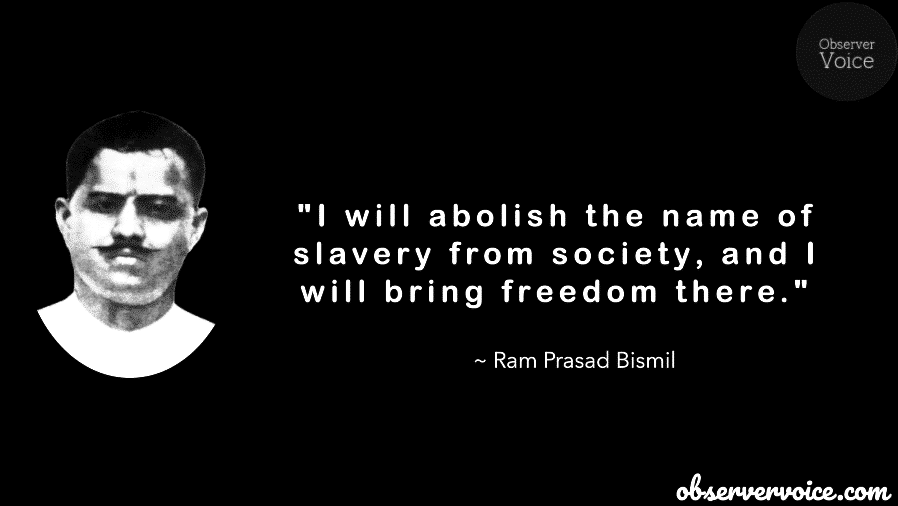 Read More: Remembering Ram Prasad Bismil
Tags:
Ram Prasad Bismil
,
Ram Prasad Bismil Quotes
,
Remembering Ram Prasad Bismil