PM lays foundation stone and dedicates various development projects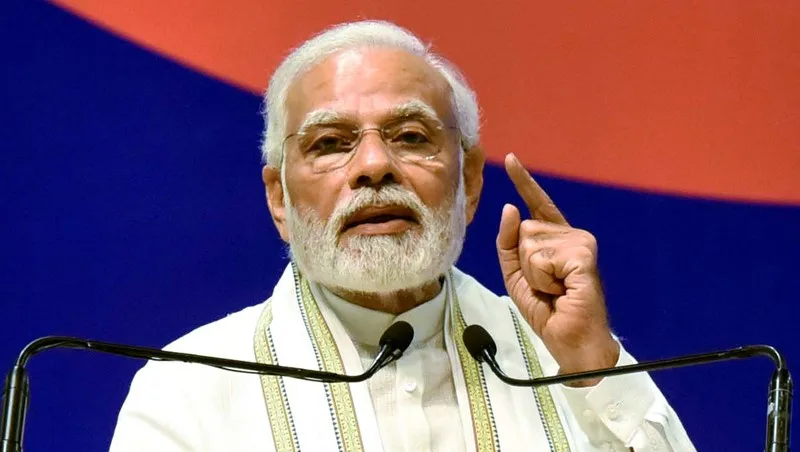 In Kodekal, Yadgir, Karnataka, the Prime Minister laid the foundation stone and dedicated various development projects related to irrigation, drinking water, and a National Highway project. The projects include laying the foundation stone of the Yadgir multi-village drinking water supply scheme under the Jal Jeevan Mission and the NH-150C section from Badadal to Maradagi S Andola, as well as the Narayanpur Left Bank Canal – Extension Renovation and Modernisation Project (NLBC – ERM).
As he addressed the gathering, the Prime Minister emphasized the love and support of the people of Karnataka. A symbol of the capabilities of our ancestors and a reflection of our culture and traditions, the ancient fort of Rattihalli reflects the rich history of Yadgir. Furthermore, he referred to the great king Maharaja Venkatappa Nayak whose idea of swaraj and good governance was well recognized throughout India. In his remarks, the Prime Minister said, "We all take pride in this heritage.".
Today's foundation stones were laid for projects related to roads and water that will provide massive benefits to the people of the region, the Prime Minister said. In the Karnataka portion of the Surat Chennai Corridor, work began today which will enhance ease of living, create jobs, and boost economic activity in Yadgir, Raichur, and Kalburgi. During his speech, the Prime Minister praised the state government for its development work in North Karnataka.
Elated to be in Yadgiri. Projects pertaining to water security, farmer welfare & connectivity are being launched, which will significantly benefit the region. https://t.co/jJFYGkrNSu

— Narendra Modi (@narendramodi) January 19, 2023
देश अगले 25 वर्षों के नए संकल्पों को सिद्ध करने के लिए आगे बढ़ रहा है।

ये 25 साल देश के प्रत्येक व्यक्ति के लिए अमृतकाल है, प्रत्येक राज्य के लिए अमृतकाल है। pic.twitter.com/lhQclYA4mC

— PMO India (@PMOIndia) January 19, 2023
जिन जिलों को पहले की सरकार ने पिछड़ा घोषित किया, उन जिलों में हमने विकास की आकांक्षा को प्रोत्साहित किया। pic.twitter.com/RjW19dOAwN

— PMO India (@PMOIndia) January 19, 2023
Water Security 21वीं सदी के भारत के विकास के लिए आवश्यक। pic.twitter.com/Fya1BT9zHN

— PMO India (@PMOIndia) January 19, 2023
डबल इंजन सरकार कैसे काम कर रही है, इसका बेहतरीन उदाहरण हर घर जल अभियान में दिखता है। pic.twitter.com/4la6XEmiDM

— PMO India (@PMOIndia) January 19, 2023
आज छोटा किसान देश की कृषि नीति की सबसे बड़ी प्राथमिकता है। pic.twitter.com/y5kAAniOsq

— PMO India (@PMOIndia) January 19, 2023