PM condoles demise of Shri Ram Swaroop Sharma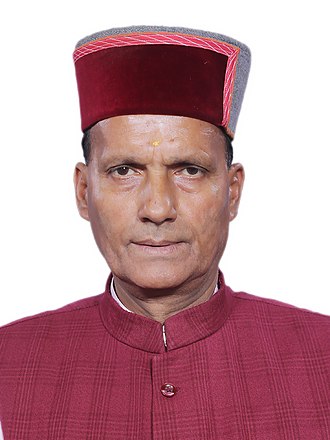 The Prime Minister, Shri Narendra Modi has expressed grief over the demise of Shri Ram Swaroop Sharma.
In a tweet, the Prime Minister said, "Shri Ram Swaroop Sharma was a dedicated leader, who was always committed to solving people's problems. He worked tirelessly for the betterment of society. Pained by his untimely and unfortunate demise. My thoughts are with his family and supporters in this sad hour. Om Shanti."
https://twitter.com/narendramodi/status/1372073088968364032
Ram Swaroop Sharma (10 June 1958 – 17 March 2021) was an Indian politician. He was affiliated with  Bharatiya Janata Party (BJP) and elected to the lower house of the Indian Parliament in 2014 and 2019. He had served as a Vice-Chairman of the HP State Food and Civil Supplies Corporation. He was an active member of RSS. In 2014, he contested the Loksabha election on a BJP ticket. He had done many developmental works since then. He had warned to agitate to sole the demands of Tatapani submerging victims. He died on 17 March 2021.