IAF & Japan AIR self defence force Set to exercise jointly in Japan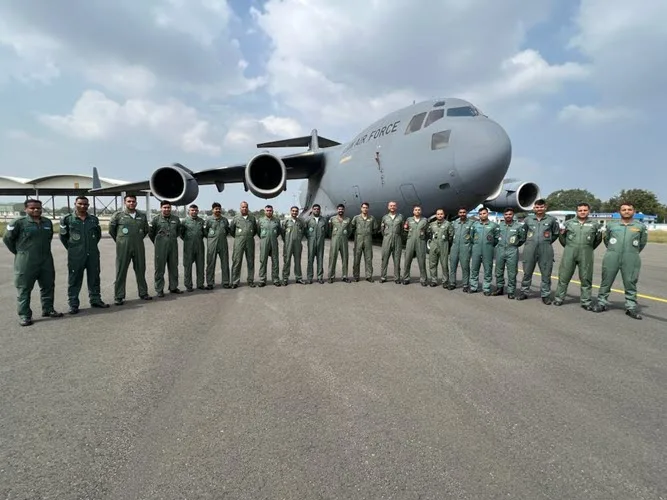 The Indian Air Force and Japan Air Self Defence Force (JASDF) are going to hold Veer Guardian-2023, a joint air exercise, at Hyakuri Air Base, Japan, from 12 January to 26 January 2023 to promote air defence cooperation. Four Su-30 MKIs and two C-17s will be part of the Indian contingent, while four F-2s and four F-15s will be part of the JASDF contingent.
The second 2+2 Foreign and Defence Ministerial meeting on August 8, 2022, in Tokyo, Japan, led to an agreement between India and Japan to step up bilateral defence cooperation and do more military exercises, including the first joint fighter jet drills, reflecting the growing security cooperation between them. Thus, this exercise will deepen strategic ties and increase defence cooperation between the two countries.
Aerial combat drills will be conducted between the two air forces during the inaugural exercise. They'll do multi-domain air combat missions and exchange best practices in a complex environment. Both sides will also share their expertise on various operational aspects. 'Veer Guardian' will strengthen the longstanding friendship between the two air forces and enhance defence cooperation.