Hindustan Copper Ltd Signs MoU with IIT (ISM), Dhanbad for Technical Collaboration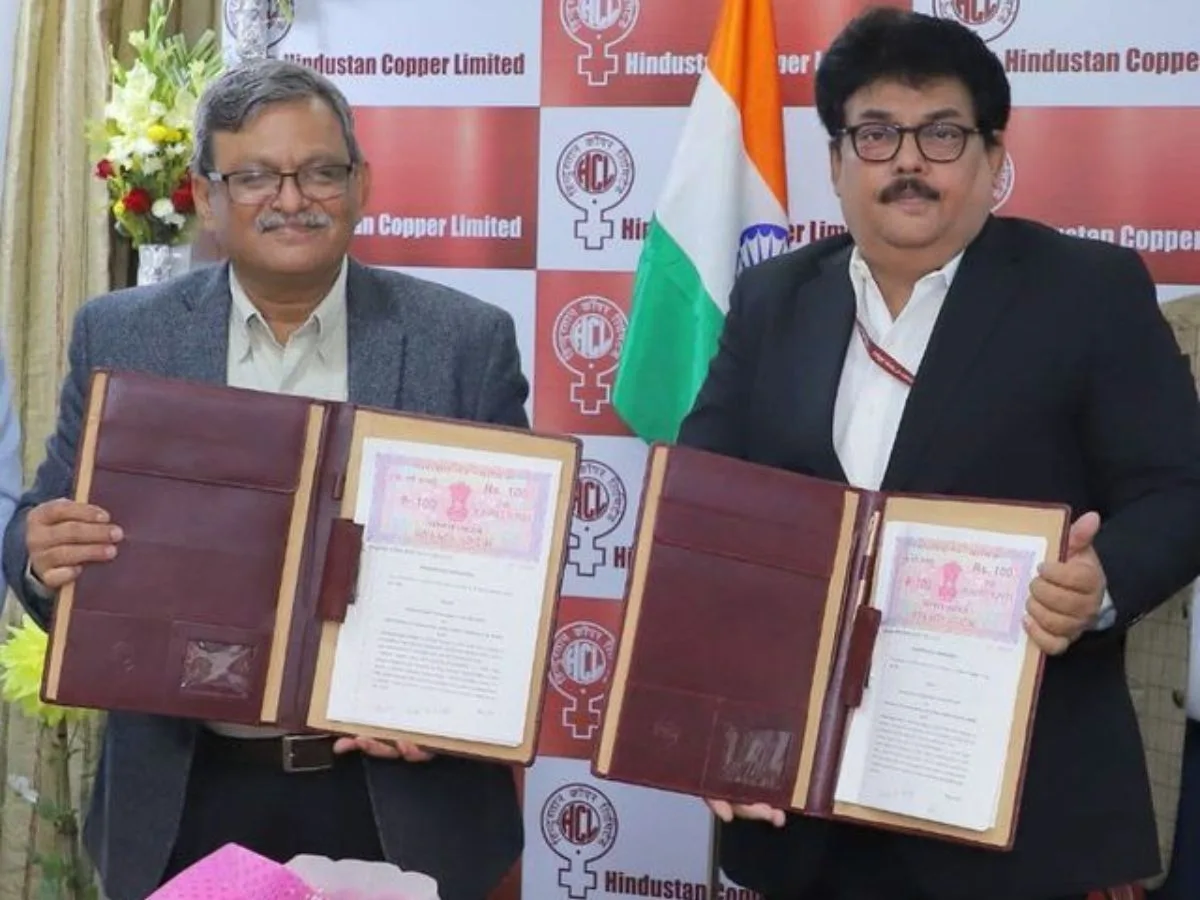 Hindustan Copper Limited and Indian Institute of Technology (Indian School of Mines), Dhanbad signed a Memorandum of Understanding (MoU) at the HCL Corporate Office in Kolkata in the presence of Arun Kumar Shukla, HCL's CEO, and Professor Rajiv Shekhar, IIT (ISM) Director. As the only copper miner in India, HCL owns all the operating mining leases of copper ore in the country, so the first technical collaboration with IIT (ISM), Dhanbad, is a big deal for HCL. The majority of ore production happens underground right now, and the annual production hovers at around four million tons.
Due to the complex geological characteristics of the ore body and the increased depth of mining, there are a lot of issues related to geotechnical and groundwater, as well as technical/operational issues that get in the way of production. They have to keep safety standards high and deal with sustainability issues too.
The company is in the expansion phase, with about a three-fold increase in ore production capacity, and development activities in many of its mines are either ongoing or already planned. Currently, the mined-out ore is processed by the company's own beneficiation plant, and the metals in concentrate (MIC) are sold mainly locally and internationally.
IIT-ISM, Dhanbad, as an institute of national repute, especially in the fields of mining of minerals and its beneficiation and Earth Sciences, can help HCL fulfill its expansion plan by solving the emerging geological, technical, environmental, sustainable, and ore beneficiation issues.
HCL will get technical help, guidance, and consultancy from IIT-ISM under this MoU to improve copper ore production by modifying mining methods with the use of state-of-the-art tech, improving productivity and safety in mines, environmental clearance, various hydrological and hydro-geological studies, and unconventional exploration methods like geophysical exploration. Copper ore exploration in depth. The Company wants to partner with IIT-ISM in taking up R&D projects for improving the Indian copper mining sector, training and development of HCL Engineers and Managers for skill set development and knowledge up-grading in the fields of exploration, ore beneficiation, and statutory/mine regulation changes.