Chandra Shekhar Tiwari, popularly known as Chandrashekhar Azad (23 July 1906 — 27 February 1931), was an Indian revolutionary who organized and led a band of militant youth during India's independence movement.
Azad was born on July 23, 1906, as Chandra Shekhar Tiwari in Bhavra village of Madhya Pradesh in the family of Pandit Sitaram Tiwari and Jagrani Devi. Azad's mother asked his father to send their son to Kashi Vidyapeeth in Varanasi. He was deeply affected by the massacre in Amritsar's Jallianwala Bagh in 1919. He joined the freedom struggle in 1921 while he was just a school student.
Chandrasekhar Azad Quotes
Here are quotes of Chandrasekhar Azad: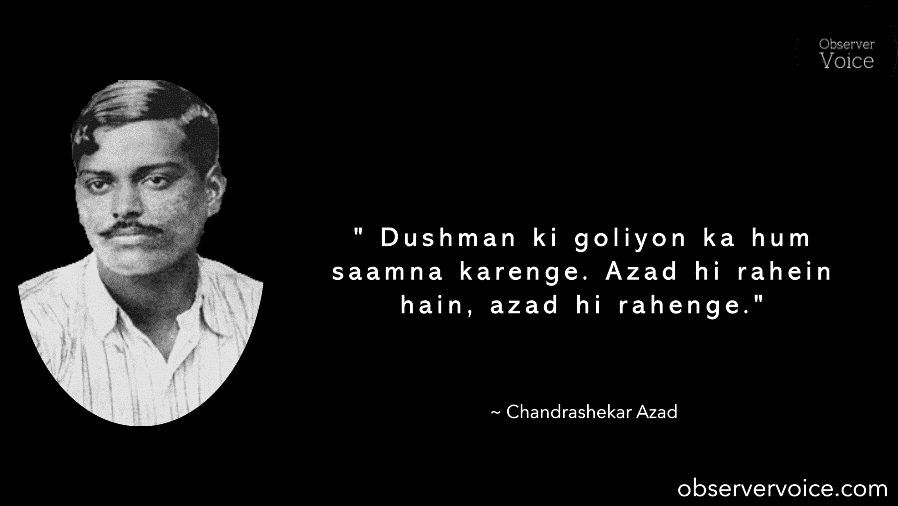 Dushman ki goliyon ka hum saamna kartenge. Azad hi rahein hain, azad hi rahenge.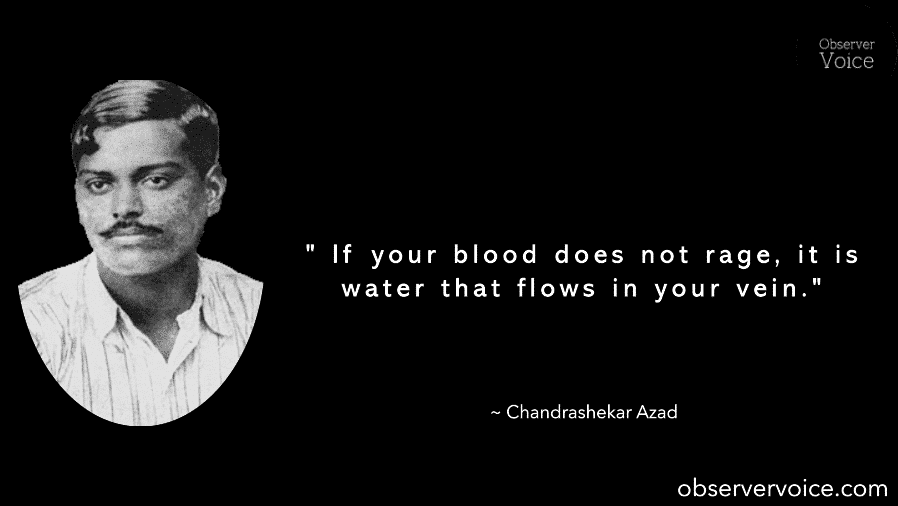 If your blood does not rage, it is water that flows in your vein.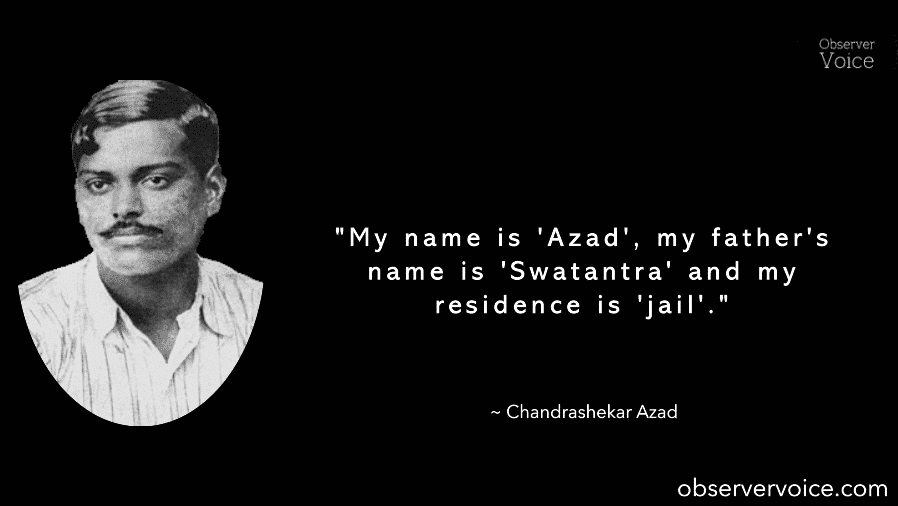 My name is 'Azad', my father's name is 'Swatantra' and my residence is 'jail'.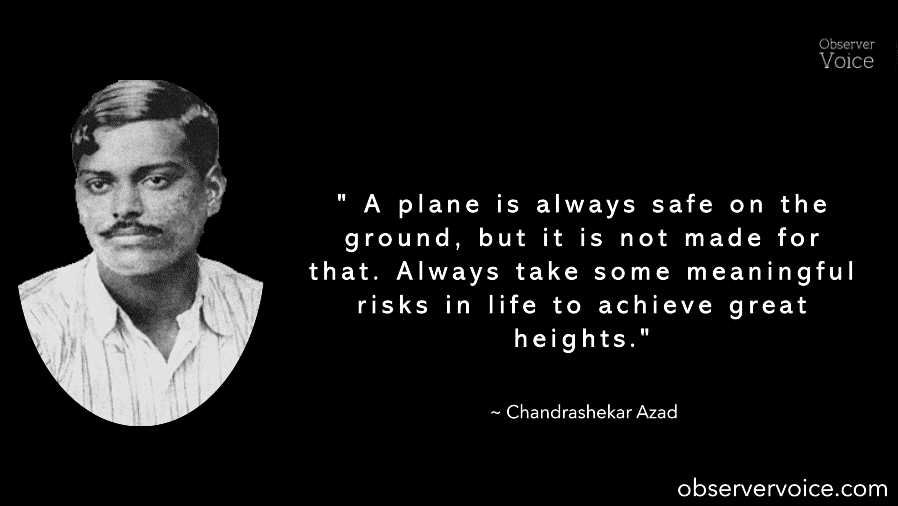 A plane is always safe on the ground, but it is not made for that. Always take some meaningful risks in life to achieve great heights.
Tags:
Chandrasekhar Azad Quotes