28 December: Google Doodle celebrates Lili Elbe's 140th birthday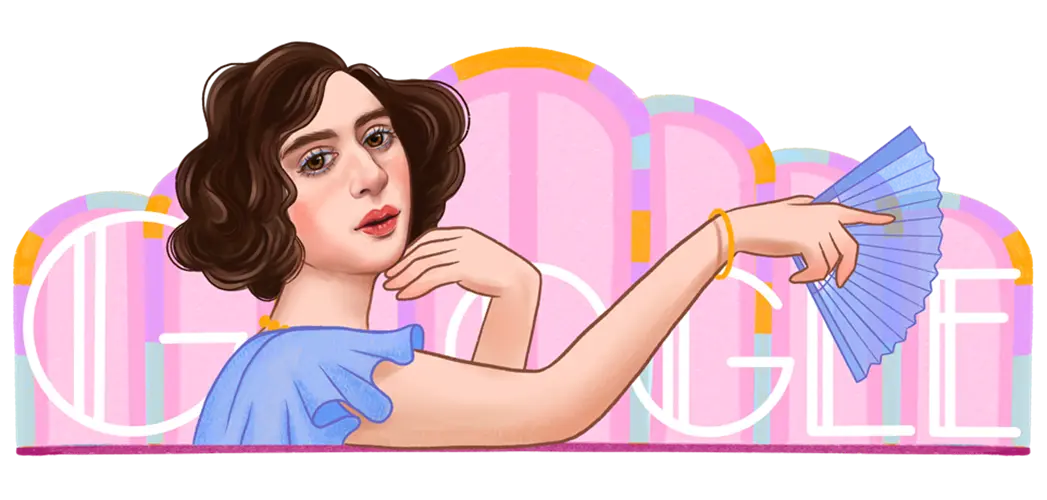 Image Courtesy: Google Doodle
Lili Elbe (28 December 1882 – 13 September 1931) was a transgender woman who was one of the first known recipients of gender reassignment surgery. She was born in Denmark in 1882 as Einar Wegener and lived as a man until she underwent a series of surgeries between 1930 and 1931 to transition to a woman.
Her surgeries were performed by Dr. Magnus Hirschfeld, a pioneering sexologist and LGBTQ+ rights activist. Despite the success of her surgeries, Elbe died in 1931 due to complications from a uterus transplant. Elbe's story has been widely recognized as an influential moment in the history of transgender rights and medical treatment.
Life and Career
Lili Elbe was born on 28 December 1882 in Vejle, Denmark, as Einar Magnus Andreas Wegener. She moved to Copenhagen as a teenager and enrolled at the Royal Danish Academy of Fine Arts, where she met Gerda Gottlieb. The pair enjoyed painting together, fell in love, and married before Elbe transitioned. The model for Gottlieb's portrait failed to appear one day, so Elbe put on a dress and posed for her wife in its place. It was surprisingly comfortable for Elbe to wear the dress and stockings and she began to question her gender identity as a result. In response to these experiences, Lili began to envision living life as a woman and began living authentically as herself.
After moving from Copenhagen to Paris in 1912, Lili was able to live as she truly was without being subjected to criticism. Elbe became aware of the possibility of gender-affirming surgery during the 1920s, when the process was highly unknown and experimental. Despite the risk, Elbe chose to undergo a series of surgeries in Germany in order to have her body match her gender identity. As a result of these procedures, she was legally recognized as a woman and received a passport bearing her name. She chose the last name Elbe after the river flowing through Dresden—where she got the surgeries and was affirmed as a woman. The law at the time did not recognize marriages between women, so the couple divorced amicably.
Elbe remarried and sought a uterus transplant procedure in order to become a biological mother. As a result of her body rejecting the organ, she never realized her dream of becoming a mother. She died on 13 September 1931.
In addition to the two books about her life, the LGBTQ+ film festival MIX Copenhagen presents the Lili awards annually to the winner of the Best Feature, Best Documentary, and Best Short Film categories. Man into Woman is adapted directly from her diaries and became one of the first widely published books about a transgender person's life, while The Danish Girl is a fictional book and film inspired by her life.
Recognition
Elbe's story has been the subject of several books and a major motion picture, "The Danish Girl," which was released in 2015. In the film, Elbe is portrayed by Eddie Redmayne. On 28 December 2022, Google Doodle celebrated Lili Elbe's 140th birthday. The Doodle artwork was illustrated by Amsterdam-based guest artist Hilde Atalanta.
Today's #GoogleDoodle celebrates the 140th birthday of painter Lili Elbe, one of the very first recipients of gender-affirming surgery.

Add some color to your day and learn more about this influential Danish painter → https://t.co/KqmZYQ2Aq1 pic.twitter.com/EBM1Q7u3tX

— Google Doodles (@GoogleDoodles) December 28, 2022
The LGBT film festival MIX Copenhagen gives four "Lili" awards named after the Elbe. Also, Tobias Picker's forthcoming opera based-on Lili Elbe's life, featuring Lucia Lucas, will be premiered in 2023 at Theater St. Gallen.
Where this doodle is celebrated
The doodle is celebrated not across the globe. It is primarily celebrated in Iceland, the United Kingdom, and Germany.