26 September: Remembering Dev Anand on his Birth Anniversary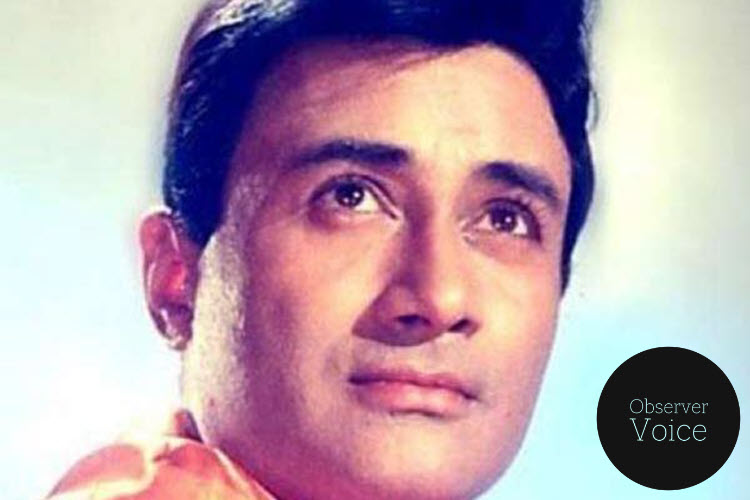 Dev Anand (26 September 1923 – 3 December 2011), was an Indian actor, writer, director, and producer known for his work in Hindi cinema, through a career that spanned over six decades. He was one of the most successful actors in the Indian film industry.
Early Life
Dev Anand was born on 26 September, in Punjab, India. After his matriculation from Dalhousie, Sacred Heart School, he went to Government College Dharamshala before going to Lahore. Later Dev completed a B.A. degree in English Literature from the Government College, Lahore.
Career
After completing his studies, he moved to Bombay and started working in a military censor's office. At the same time, he joined his elder brother Chetan Anand at the Indian People's Theatre Association.
 A role was offered to him in the famous 1946 film Hum Dono opposite veteran actress Suraiya. Their pairing became a hit, so they starred in 7 more films like Do Sitare, Jeet, Sangam, and Vidya. He got his first big break in 1948 when Ashok Kumar offered him a Bombay Talkie film called Ziddi. It was a huge hit and Dev Anand became very popular. After that, he founded his own production company, Navketan, where he made 35 films from 1948 to 2011. He signed up the legendary director and actor Guru Dutt to direct his film Baazi. The film was produced by him, and he starred in it too. In this film, he paired up with Kalpana Karthik.
In the 1960s, he became the most popular romantic hero and paired up with all the top actresses of the time like Mala Sinha, Nutan, Asha Parekh, and Meena Kumari. Some of his best films include Hum Dono, Guide, C.I.D., Hare Rama Hare Krishna, and Tere Ghar Ke Saamne.
His first color film, Guide, was based on the novel of the same name by R. K. Narayan. He met Narayan and got his approval. Dev Anand tapped Hollywood friends to make an Indo-US co-production in Hindi and English that was released in 1965. The movie Guide, directed by Vijay Anand, was a big hit. In the movie, Dev played Raju, a voluble guide who supports Rosy on her quest for freedom.
He and Vijay Anand reunited for Jewel Thief, a thriller that starred Vyjayanthimala, Tanuja, Anju Mahendru, Faryal, and Helen. In their next collaboration, Johny Mera Naam (1970), which was again a thriller, Dev was paired with Hema Malini, and it was a big hit.
In 1969, he was a member of the jury at the 6th Moscow International Film Festival.
Awards
In 2001 and 2002, the Government of India honored him with the Padma Bhushan and the Dada Saheb Phalke Award for his illustrious career as an actor and producer.
Death
He died on 3 December 2011, in London, United Kingdom.
Read More: 26 September: Remembering Ishwar Chandra Vidyasagar on his Birth Anniversary