23 January: Remembering Gertrude Belle Elion on Birth Anniversary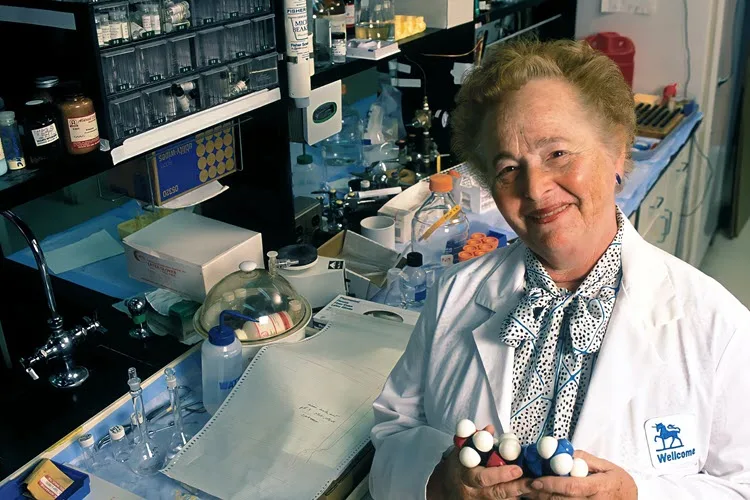 Gertrude Belle Elion (23 January 1918 – 21 February 1999) was an American biochemist and pharmacologist. She received the Nobel Prize for Physiology or Medicine in 1988 along with George H. Hitchings and Sir James.
Life and Career
She was born on 23 January 1918, in New York City, United States. In 1937, she graduated from Hunter College with a degree in Chemistry. She worked as a lab assistant at New York Hospital School, before going to graduate school at New York University.
During her master's program, she taught chemistry, physics, and general science. In 1941, she got her Master's in chemistry.
She started working at Burroughs Wellcome Laboratories as an assistant to George Hitchings.
She was also attending Brooklyn Polytechnic Institute night school for a doctorate. Her work pressure made her drop her Ph.D. plans.
Hitchings and she developed a bunch of drugs to treat diseases like leukemia, autoimmune disorders, urinary tract infections, gout, malaria, and herpes. They used innovative methods to study the differences between normal human cells and cancer cells, bacteria, viruses, and other pathogens. By using this info, they developed drugs to treat diseases caused by such pathogens.
She became head of Burroughs Wellcome's Experimental Therapy Department in 1967, and she held that job until 1983. In 1970, she moved to the Research Triangle.
She worked at Duke University from 1971 to 1983 as an adjunct professor of pharmacology and experimental medicine. In 1983, she became a research professor.
She also worked for the American Association for Cancer Research and the World Health Organization.
Gertrude Belle Elion died on 21 February 1999, in North Carolina, US.
Award
She won the Nobel Prize for Physiology or Medicine in 1988 along with George H. Hitchings and Sir James "for their discoveries of important principles for drug treatment".