20 January: Remembering Johannes V. Jensen on his Birth Anniversary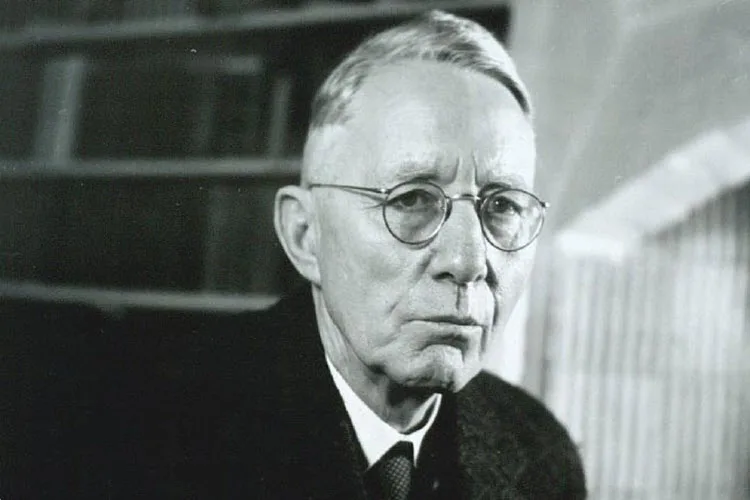 Johannes V. Jensen (20 January 1873 – 25 November 1950) was a Danish author, known as one of the great Danish writers of the first half of the 20th century. In 1944, he received the Nobel Prize in Literature.
Life and Career
Jensen was born on 20 January 1873, in Farsø, Jutland, Denmark. In 1893, he graduated from the Cathedral School of Viborg. After that, he studied medicine for three years at the University of Copenhagen.
He was influenced by fin-de-siècle pessimism in his early work as an author. He got his start with Himmerland Stories (1898–19010), a series of tales set in his hometown of Denmark.
Jensen wrote his first masterpiece, Kongens Fald (1900–01; The Fall of the King, 1933) which is a modern historical novel about King Christian II.
He later wrote Madame d'Ora (1904) and Hjulet (1905; "The Wheel").
In 1906, Jensen published his greatest work: Digte 1906 (Poems 1906), which introduced the prose poem to Danish literature.
He also wrote poetry, plays, and essays. His essays were mainly on anthropology and evolution.
His theories of evolution were developed in six novels, Den lange rejse (1908–22), translated into English as The Long Journey (1923–24), and published in two volumes in 1938.
Johannes V Jensen died on 25 November 1950 in Copenhagen, Denmark.
Award
In 1944, he won the Nobel Prize for Literature for "combining intellectual curiosity of a wide scope with a bold, freshly creative style."